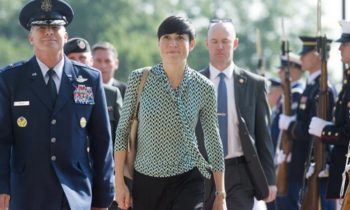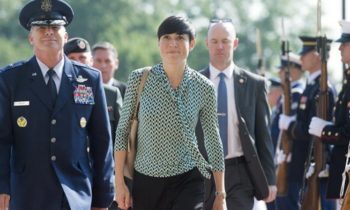 Norway's prime minister has presented three new government ministers in a minor reshuffle of her two-party coalition following a general election last month.
Prime Minister Erna Solberg said Friday that Ine Eriksen Soereide has been reassigned from defense minister to foreign minister. The move makes the 41-year-old Eriksen Soereide the first woman to be Norway's top diplomat.
Three women – Solberg, Eriksen Soereide and Finance Minister Siv Jensen – now hold top jobs within the Norwegian government.
Eriksen Soereide takes over the Foreign Ministry from Borge Brende, who stepped down to lead the World Economic Forum.
Frank Bakke-Jensen, who has been European Affairs minister, is taking over the defense portfolio. Marit Berger Rosland was named to replace him at European Affairs. Norway is not a member of the EU.