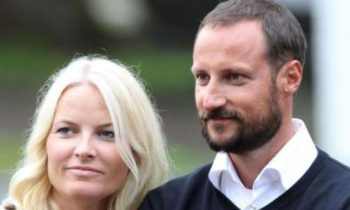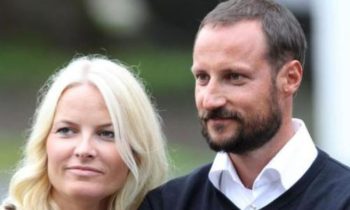 Norway's Crown Princess Mette-Marit has opened the Petter Dass festival in Alstahaug.
The 42-year-old royal gave a speech on the first day of the ceremony, which took place on Thursday (16.06.16) in the Helgeland region of Norway, and revealed she has been "very much" looking forward to attending the ceremony.
Speaking at the event, which was reported on news  website, the blonde beauty said: "I have been looking very much forward to finally experiencing this cultural festival, which in Petter Dass' own spirit unites several artistic expressions, such as literature, music and visual arts, in wonderful surroundings. It's a great experience to be here."
The theme for this year's festival is based on the Mosaic Law's second commandment, which is: "You shall not misuse the name of God", and organisers have been inspired by the subject of freedom of expression and cultural taboos to fit in with the theme.
Speaking about the theme, the mother-of-two – who has 12-year-old daughter Princess Ingrid Alexandra of Norway and 10-year-old son Prince Sverre Magnus of Norway with her husband the Crown Prince of Norway Haakon – said: "This way the festival shows how important it is to remain relevant, to interpret the textual heritage in a way that brings it into our times."
Meanwhile, Mette-Marit enjoyed a day out at the two-day festival EAT: Stockholm Food Forum, which was held at the Clarion Hotel Sign on Tuesday (14.06.16) with Princess Victoria of Sweden, 38, where they spoke at the conference alongside 'The Naked Chef' Jamie Oliver.
(femalefirst)