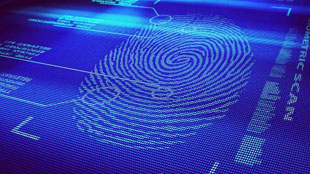 Norway's BankID is to begin a pilot programme to test in-app authentication and biometric logins for one-click access to financial services. Originally developed to simplify online banking access, BankID is now used by 80% of all adults in Norway to prove their identity to various organisations across Norway, including all government departments, and all of the country's banks and mobile operators.
BankID currently uses a combination of hardware-based authentication (key fobs) and one-time-password generation for authentication. The company has contracted with local supplier Encap Security to test the vendor's Smart Authentication platform that removes the need for key fobs by securely enabling authentication to take place inside an app.
A recent upgrade to Encap's platform includes support for both Apple's Touch ID and Android's fingerprint API, making biometric authentication for many new devices possible.
Frode Beckmann Nilsen, head of development at BankID Norway, says: "We want to make sure we remain ahead of the curve by creating a new experience – dropping the need to carry around key fobs or copy and paste from another app – while also ensuring the highest security standards. Each bank will provide an app and introduce it to the customers in their own pace. Our purpose with this Encap-app has been to provide a useful showroom for our next future proof BankID-experience."