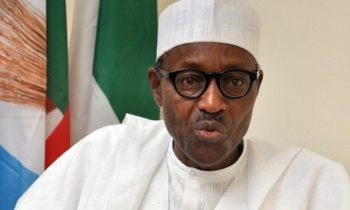 President Muhammadu Buhari yesterday in Abuja said Nigeria and Norway, a major fish exporting country, would work together to deepen their agricultural cooperation, particularly on fish farming and fisheries development.
A statement issued in Abuja by the Senior Special Assistant to the President on Media and Publicity, Mr. Garba Shehu, said Buhari spoke at a farewell audience with the outgoing Ambassador of Norway to Nigeria, Ambassador Rolf Ree.
Buhari said his administration would continue to promote agriculture as an alternative revenue earner for the country.
The president said he welcomed the humanitarian aid provided by Norway and some European Union member countries in support of Internally Displaced Persons in the country.
He reaffirmed the federal government's commitment to explore opportunities to ensure the rehabilitation and safe return of affected persons to their communities.
The president, who also received the outgoing Ambassador of Mexico, Mr Anthonio Garcia Blanco, commended the cordial relations between both countries in the 40 years of their diplomatic relations.
Buhari congratulated both envoys for a successful completion of their tour of duty to Nigeria and wished them well in their future endeavours.
In his remarks, the Norwegian ambassador praised the Buhari administration for the clean-up of Ogoniland and other oil impacted communities in the Niger-Delta.
Also speaking, the Mexican ambassador underscored the historic and economic similarities between Nigeria and Mexico, stressing the need for deeper and more productive ties between both countries.