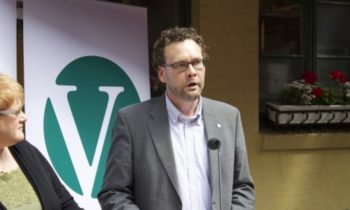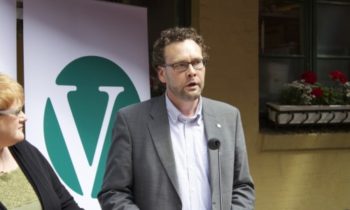 As investigations into indicted deputy Liberal (V) leader Helge Solum Larsen's alleged rape of a 17-year-old girl continue, police say they have now secured items at the scene. Crime technicians began their work at the Ryfylke Fjord Hotel, Wednesday. Whilst work is expected to last until early evening at the latest, the room, which has been sealed off since the alleged crime took place, was cleaned on Sunday as personnel was unaware of events, making investigations more challenging. Police will not reveal what was seized, or where.There has also been speculation today whether alcohol may have been involved. Liberal politicians say there was neither any served at the tables for dinner, nor for the past three years' meetings.
"There was no opportunity to buy wine at the table, either. People had to purchase it at the bar and pay for it themselves. The Liberal Party in Rogaland's regime is the strictest when it comes to alcohol," local Stavanger-based group leader Per A. Thorbjørnsen tells Aftenbladet.
Hotel manager Tina Cosette Asbjørnsen, "Turnover at the bar was extremely low that evening, so it was by no means a drunken party."
News of Helge Solum Larsen's presumed sexual offence broke at yesterday evening's press conference in Stavanger. Per A. Thorbjørnsen said, "The alleged rape happened at Rogaland Liberals' annual conference. He acknowledges they had sex but not that it was rape."
The victim, who was staying at the hotel in Suldal, western Norway, took the first boat from Sand to Stavanger on Sunday morning, and went straight to the sexual assault referral centre. Police were notified on Monday, but did not interview her until yesterday afternoon.
"My client does not wish to comment about this matter so much. She has had some very difficult days and wants peace," said the victim's lawyer, Berit Johannessen.
43-year-old Mr Solum Larsen has since resigned all political offices and is currently in a psychiatric ward at Stavanger University Hospital, where he will receive professional help and assistance, according to Mr Thorbjørnsen.
Officers are still waiting to question him, and his mobile phone has been confiscated as part of police's wish to secure evidence.
His lawyer, Inger Marie Sunde, says "I have not yet had a chance to have a thorough conversation with him, but this will take place as soon as he is ready."
(theforeigner)