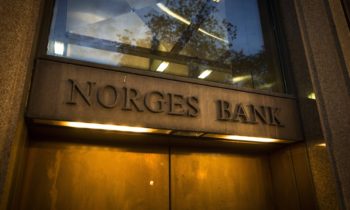 Norges Bank Investment Management bought an office and retail complex opposite Paris's Le Madeleine church for 425.6 million euros ($570 million) from a fund managed by Blackrock Inc. (BLK) The 31,500 square-meter (339,000 square-foot) Le Madeleine building has been completely refurbished since it was acquired by Blackrock Europe Property Fund III in 2009, the world's largest money manager said in a statement today. Tenants include Chanel, Visa and C&A.
"The acquisition was made when there was little liquidity in the market, but we feel the building is now transformed," Jean-Philippe Olgiati, a director at BlackRock Real Estate, said in the statement. The company is "assessing future opportunities to deploy capital in France and generate returns for our clients."
Norway's $890 billion sovereign wealth fund, the world's biggest, formed a real estate group last month that will invest almost $10 billion annually over the next three years. The fund already owns properties on London's Regent Street, Times Square in New York and the avenue des Champs-Elysees in Paris.
(bloomberg)