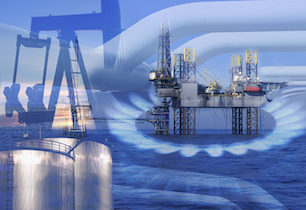 Norway has announced it is to make a major investment in renewable energy, with the European country opening up its sovereign wealth fund to the sector. The news is likely to spark plenty of debate about what the future holds for the renewable energy industry in Norway and the development was immediately warmly welcomed by the World Wildlife Fund (WWF). Nina Jensen, chief executive of the WWF in Norway, stated that the body is "thrilled" Norway has decided to take the lead on renewable energy by making a significant investment in the industry.She said: "If done at scale, this will have global impact and redefine how we use money consistent with commitments to limit climate change.
"We have long advocated that the fund invest up to five per cent in infrastructure for renewable energy. This will require a change in the guidelines for the fund, similar to the mandate to investing in property that was granted in 2010."
It was also pointed out by Ms Jensen that the pension fund is the largest state investor in the world, while a solid renewable energy mandate will "send a tremendously powerful signal and set the standard for other international investors".
Prime minister of Norway Erna Solberg confirmed that the government is set to create a renewable energy investment mandate that will have the same management requirements as other investments in the fund.
WWF financial analyst Lars Erik Mangset stated that the Norwegian government will need to make sure the mandate allows for direct investment in renewable infrastructure where a large scale of capital is "urgently needed". He said: "We will be looking to see if the government award a mandate to allow up to five per cent of the fund to be invested into renewable energy infrastructure and exactly how they extended the fund to invest in real estate."
The WWF is campaigning for financial institutions – such as major sovereign wealth funds, pension funds and multilateral development banks – to significantly increase funding of renewable energy. The scheme, called Seize Your Power and named Det Skjer in Norway – also urges bodies to cut funding to fossil fuels as a key means of tackling climate change.
As well as Norway, Germany is among the other European nations investing in renewables.
(boilerjuice)