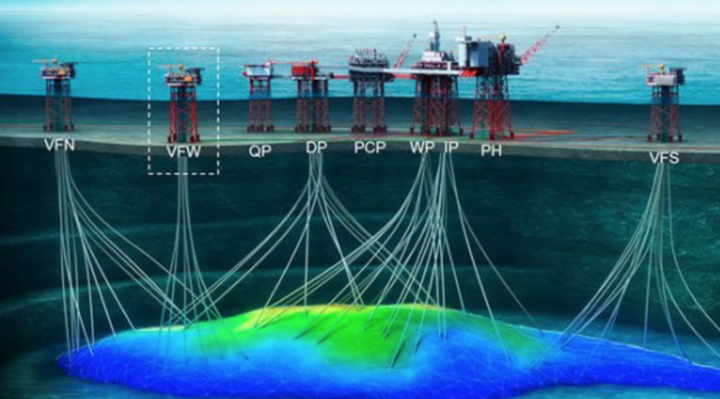 The Valhall field is in the southern part of the Norwegian North Sea, and has been the subject of several further development projects previously.
VFW represents a further development of the field.
Aker BP wants to install an unmanned wellhead platform and connect it to the Valhall Field Center.
VFW is thought to contain 9.5million standard cubic meters oil equivalent.
AkerBP, an operator, has estimated total investments of around £500million. First oil is slated for the fourth quarter of 2019.
Skogul field is in the middle of the North Sea, and is a smaller oil field with marginal volume of associated gas.
The development costs for the Skogul field are estimated at £140million, and estimated recoverable resources are estimated at about 1.6 million standard cubic meters (Sm3) oil equivalents (oe). Planned production start is Q1 2020.
Norwegian Energy Minister Terje Søviknes said: "It is positive that there is a lot of activity on Valhall and that further investments will be invested in the development of the field through the development of Valhall Flank West.
"Valhall is a field that has been in operation for a long time and will continue to produce for decades to come. The field has contributed enormous values ​​to Norwegian society.
"The Skogul field will contribute to value creation and government revenue. The development will largely be based on existing infrastructure. This type of development is an important part of the future on the Norwegian continental shelf, says Søviknes, Minister of Petroleum and Energy."