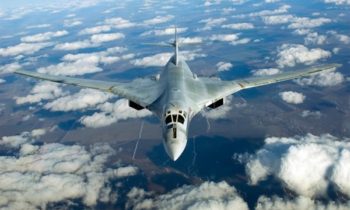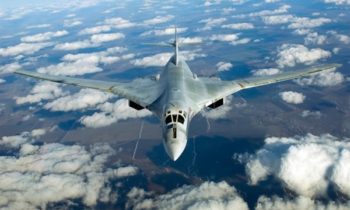 Two Russian TU-160 bombers were intercepted by NATO fighter planes as they flew from Norway to northern Spain and back, BBC reports.
Air Force fighter jets from Norway, Great Britain, France and Spain took into the air as Russian aircraft approached the borders of each country.
The incident reportedly took place on September 22, but details only emerged recently, after a statement by the French Ministry of Defense, who called it an air policing mission.
The statement states that Norway first detected the two bombers (NATO classification Blackjack) near the northern borders of the country. Two F-16 fighters scrambled to intercept the Russian jets near northern Scotland.
Then, Great Britain sent Typhoon aircraft from the Royal Air Force base Lossiemouth as the Russian planes flew to the west of Shetland Islands. As reported by the British Air Force, the Russian jets did not enter British air space.
After that, the Russian bombers skirted the west coast of Ireland and then were intercepted by two French Rafale fighters 100 kilometers from the Brittany coast. As reported by the French Ministry of Defense, two other Rafale jets assisted the interception as the Russian TU-160s moved towards the south.
Finally, Spain sent two F-18 fighters to intercept the TU-160 planes north of Bilbao. After that, the Russian jets turned and flew back. It is believed that they were not intercepted on the way back.
Russia later received a complaint from Iceland that the TU-160 Blackjack bombers had flown too close to civil airliners on the same day. According to the Foreign Ministry of Iceland, the bombers flew between 1,800 and 2,700 meters below a plane flying from Reykjavik to Stockholm. The Russian Ministry of Defense responded to the statements from the Foreign Ministry of Iceland by saying they were a "figment of their imagination."
For Great Britain, this incident is just the latest in a series of similar events involving Russian military aircraft. According to Spanish media, the jet was farther south than an interception of foreign aircraft has ever been conducted.
Flights of Russian military aircraft near the borders of European countries have become frequent against the backdrop of cooling relations between Russia and the West. Recently this tension has increased since the United States stopped military cooperation with Russia in Syria.
(uawire)