Hundreds of Tibetan activists today held a protest outside the Chinese Embassy in Oslo to mark Tibetan Uprising Day.
The Tibetan Community of Norway wants to highlight the suffering of the Tibetan people due to the Chinese occupation of their country.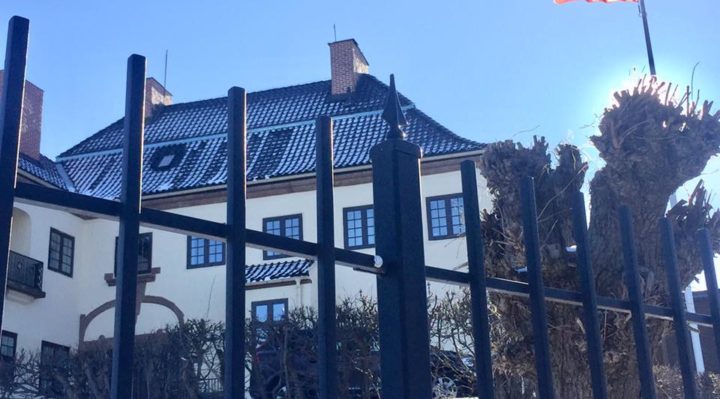 It's been six decades since the uprising in Tibet led to dramatic developments and forced the Dalai Lama to flee to India. Observers tell NORWAY NEWS about Beijing's increasingly harsh crackdown on dissent in the region.
Waving Tibetan flags, the protesters formed a human chain and chanted slogans against China over what they called the denial of human rights in Tibet.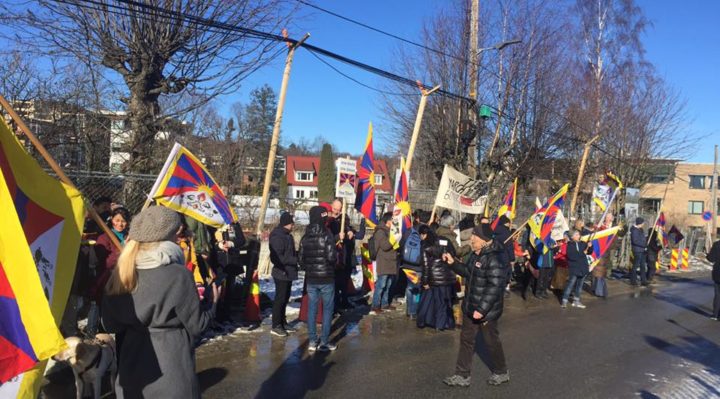 Activists, wearing yellow T-shirts and carrying Tibetan flags, swooped down on the lawns outside the heavily-secured embassy and chanted slogans against China.
As the crowd kept increasing, police personnel beefed up security in and around the Chinese Embassy. The protesters tried to march towards the Embassy but were prevented by police from entering the high-security complex.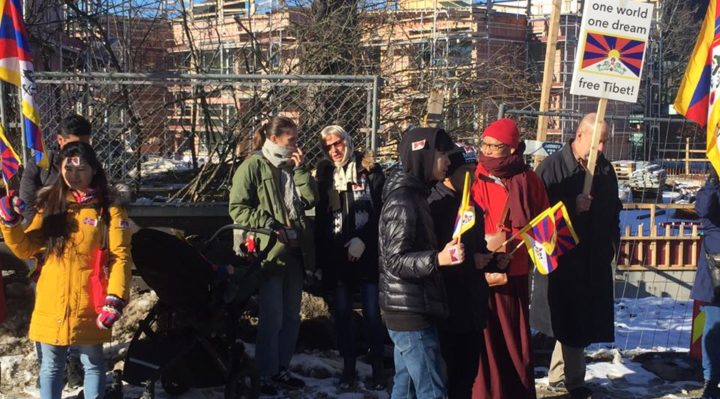 Tibetan Uprising Day is observed by organisations and individuals who support the cause of Tibetan independence.
Observed on March 10, Tibetan Uprising Day commemorates the 1959 uprising against the presence of the People's Republic of China in Tibet.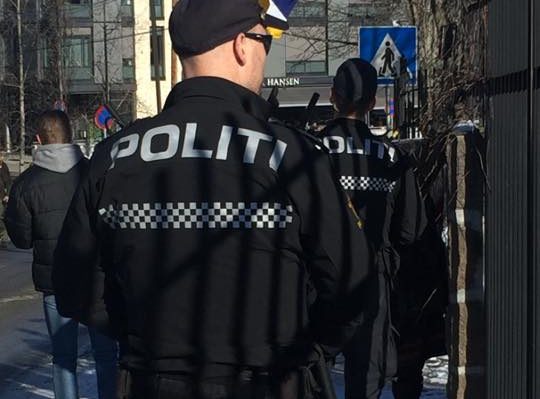 China has defended its often-criticised rule in Tibet 60 years after the Dalai Lama fled into exile, saying those who question its policies are merely showing their anti-Chinese bias.
Hundreds of Tibetans and Taiwanese rallied in Taipei, the capital of the self-governing island democracy that China also claims as its territory.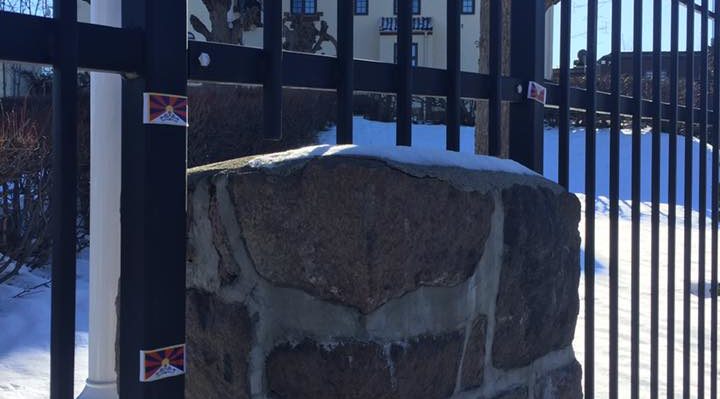 March 10 is an important date for the Tibetan struggle. On this date in 1959, tens of thousands of Tibetans blockaded the palace of their leader, the Dalai Lama, to protect him against perceived threats from the Chinese army.
60 years later, Tibetans continue to fight for autonomy, but many who do so live overseas. Inside China, increased surveillance and a heavy clampdown on the practice of religion have made it increasingly difficult to continue the fight.