Prime Minister Erna Solberg announced on 25 September the launch of an initiative – together with New Zealand, Costa Rica, Fiji and Iceland – to negotiate an Agreement on Climate Change, Trade and Sustainability.
'This initiative is an important part of the work to address climate change. It represents considerable potential for green technology, an area where Norway is at the forefront,' Ms Solberg said.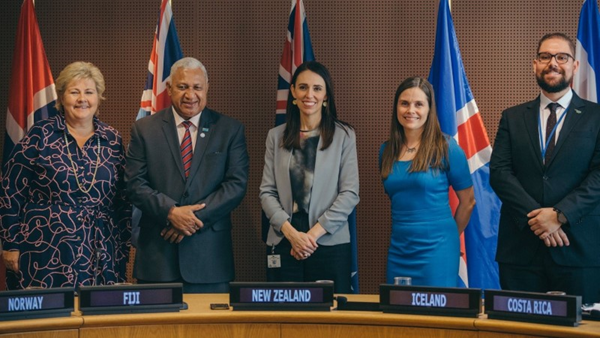 The five countries that are taking part in the negotiations are all relatively small, with open economies and a strong dependence on trade. The initiative is based on the shared objective of a global transformation to low-emissions, climate-resilient and sustainable economies. These five countries want to show that trade can be an important tool for dealing with the serious challenges the world is facing.
'The negotiations will focus on how trade can support efforts to address climate change. The removal of tariffs on environmental goods is one example of a trade measure that will benefit both climate and the environment,' said Ms Solberg.
Once agreement is reached, it is hoped that other countries will be inspired to join.
'An agreement on climate change, trade and sustainability will be a positive contribution to international trade, and a first step towards reaching an agreement that includes other members of the World Trade Organization,' Ms Solberg said.