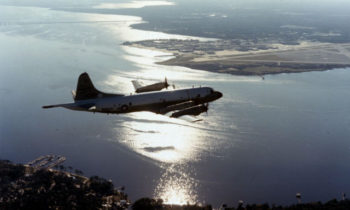 Today the Ministry of Petroleum and Energy presents the feasibility study report on full-scale carbon capture, transport and storage (CCS) in Norway.
– We have chosen a step by step approach and follow industry best practice for maturing projects in our work with CCS. The feasibility studies are an important part of this work and show that realising a full-scale CCS chain in Norway within 2022 is possible and at lower costs than for projects considered in Norway earlier, says Minister of Petroleum and Energy Tord Lien.
Stortinget (the Norwegian parliament) and the Government have high ambitions for succeeding with CCS. The Government has seen through on the ambition by following up on the strategy presented to Stortinget in the state budget for 2015. The strategy covers research and development, demonstration, international cooperation, support for a full-scale project through an EU research program, and assessment of full-scale CCS projects in Norway.
– Wide deployment of CCS is necessary for the world to reach its climate goals. The most important goal of a full-scale project in Norway is to contribute with knowledge and learning so CCS can be deployed in industry across the world. The feasibility studies provide good fact-based grounds for considering how we will continue our work with full-scale CCS in Norway, says Minister Lien.
The aim of the feasibility studies is to identify at least one technically feasible CCS chain with corresponding cost estimates. Such a chain includes capture, transport and storage of CO2. The results show that it is technically feasible to realise several alternatives in Norway.
Three industrial players have completed feasibility studies of CO2 capture; Norcem AS has assessed the possibility for capturing CO2 from the flue gas at its cement factory in Brevik, Yara Norge AS has assessed CO2 capture from three different emissions points at its ammonia plant at Herøya in Porsgrunn and the Waste-to-Energy Agency in Oslo municipality has assessed CO2 capture from the waste recovery plant at Klemetsrud (Klemetsrudanlegget AS).
Gassco has carried out a study of ship transport of CO2 between locations for capture and storage for different conditions (pressure) at vapour/liquid equilibrium. Gassco considers all solutions for the studied transport conditions as technically feasible.
Statoil ASA has completed feasibility studies of CO2 storage at three different sites on the Norwegian continental shelf. Both Statoil and Gassnova consider a solution for developing a CO2 storage site with onshore facilities and a pipeline to the Smeaheia area as the best solution given the project's objective. The Smeaheia area is located east of the "Troll" field, approximately 50 km from the coast. This solution has the lowest implementation risk, large storage capacity and it is relatively easy to develop the capacity of the infrastructure.
The cost for planning and investment for such a chain is estimated at between 7.2 and 12.6 billion kroner (excluding VAT). The planning and investment cost will depend on how much CO2 will be captured, where it will be captured from and how many transport ships are needed. The cost estimates are based on the reports from the industrial players and have an uncertainty of +/- 40 percent or lower.
The Ministry of Petroleum and Energy has had overall responsibility for the feasibility studies. Gassnova SF has been project coordinator and responsible for capture and storage, while Gassco AS has been responsible for transport.
The Government will present further plans for CCS in the state budget for 2017.
(mfa)