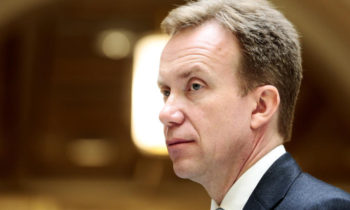 Foreign Minister Børge Brende has condemned the terrorist attack in Baghdad late on Saturday in the strongest possible terms. It appears to have been planned to kill and injure as many civilians as possible. This was the bloodiest of many acts of terrorism in Iraq this year.
'I condemn this terrorist attack in Baghdad in the strongest possible terms. It is particularly despicable that it was carried out in an area and at a time of day when Iraqi civilians gather to break the Ramadan fast. My thoughts and sympathies are with the many families of those who were killed and injured,' said Mr Brende.
'We have seen that ISIL has claimed responsibility for the attack. Norway will continue to participate actively in the fight against ISIL, together with Iraq and the rest of the international community,' Mr Brende said.
(mfa)