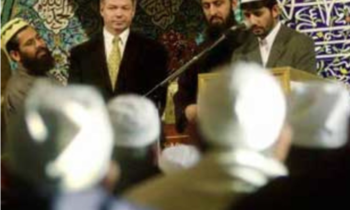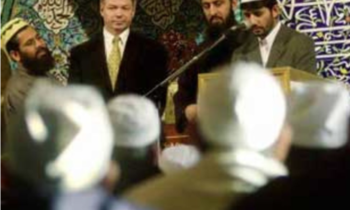 Norway's former Prime Minister Kjell Magne Bondevik was detained for questioning at Dulles Airport in Washington, Friday.
Authorities held Bondevik, who served as prime minister from 1997-2000 and 2001-2005, for an hour on Tuesday because his passport showed he had traveled to Iran in 2014.
"There should be no reason to fear a former prime minister who has been on official visits to the country several times before," he told Norway's TV2.
Bondevik said it was obvious he was not a threat to the U.S.
"It should be enough when they found that I have a diplomatic passport, [that I'm a] former prime minister," Bondevik said. "That should be enough for them to understand that I don't represent any problem or threat to this country and [to] let me go immediately, but they didn't."
Bondevik told to media, he was placed in a room with travelers from the Middle East and Africa, made to wait 40 minutes and then was questioned for 20 minutes about his trip to Iran, where he had spoken at a human rights conference.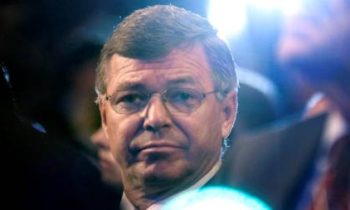 Authorities told Bondevik the added scrutiny had nothing to do with President Donald Trump's controversial travel ban, which applies to those from seven majority-Muslim countries, but was related to a 2015 law signed by former President Barack Obama in the wake of terrorist attacks in California and Paris.
The law places extra restrictions on citizens from 38 countries that are part of the U.S.'s visa waiver program, including Norway, if they travel to Iran, or the six other countries that now fall under Trump's ban. Exceptions are typically made for people who go there on behalf of international organizations.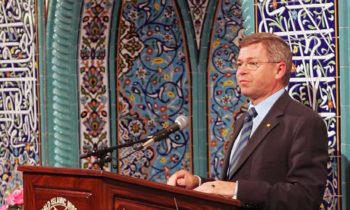 Bondevik, who is head of a human rights organization called the Oslo Center, said he was "surprised and provoked" by the scrutiny and suggested further incidents of that kind would be blow to America's reputation.
Bondevik, who flew into Dulles Airport from Europe on Tuesday afternoon, was not immediately allowed to leave after customs agents saw in his passport that he had been to Iran.
Bondevik, also the president of a human rights organization called The Oslo Center, went to Iran in 2014 to speak at a human rights conference there.
It places extra restrictions on some citizens from 38 countries — including Norway — that are part of the US's Visa Waiver Program. Citizens of those countries normally do not need a visa to visit the US for up to 90 days, but because of the law they now do need a visa if they have been to Iran, Iraq, Sudan, Syria, Libya, Somalia or Yemen since March 2011.
Those are the same seven countries Trump included in his temporary travel ban.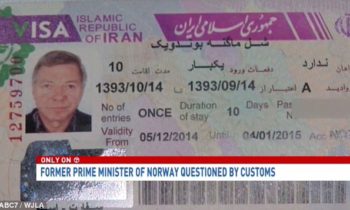 Bondevik said that his office contacted the US Embassy in Oslo prior to his trip this week and was told his passport and a separate electronic travel authorization (called ESTA) would be sufficient to enter the United States.
"I was surprised, and I was provoked.
What will the reputation of the US be if this happens not only to me, but also to other international leaders?" he said about being set aside for questioning.
A spokesperson with US Customs and Border Protection said CBP is prohibited by privacy laws from discussing specifics of any.
Bondevik came to the US to attend Thursday morning's National Prayer Breakfast at the Washington Hilton.
"It seems that if the name of this country or other countries appears, you stick out," Bondevik said, referring to Iran.
The former Christian Democrat leader returned to Norway on Friday.
(N.Sethurupan)