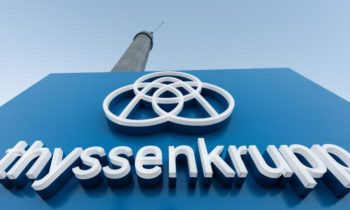 Norway will modernize its naval fleet by purchasing four German submarines, the Defence Ministry said Friday.
"Submarines are amongst the Norwegian Armed Forces' most important capabilities," Defence Minister Ine Eriksen Soreide said, citing their role in defending the country's maritime interests.
Norway also considered an offer from French state-majority owned DCNS before opting for submarines made by Germany's ThyssenKrupp Marine Systems (TKMS), the largest submarine maker in western Europe.
The new submarine would be based on the Type 212 that is already deployed by Italy and Germany, the defence minister said.
In addition to the purchase of identical submarines, the German and Norwegian navies were to cooperate in other areas including training and exercises as well as maintenance.
Eriksen Soreide said this was in line with defence alliance NATO's so-called Smart Defence initiative aimed at cooperating on developing, acquiring, operating and maintaining military capabilities.
The submarine order was due to be placed in 2019, and deployment could commence from 2025. No price tag has been announced.
Oslo said it would continue its ongoing cooperation on submarine technology with fellow NATO members Poland and the Netherlands.