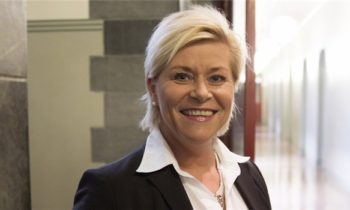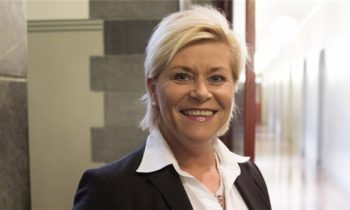 Norwegian Finance Minister Siv Jensen in a meeting with Iranian Ambassador to Oslo Mohammad Hassan Habibollahzadeh underlined the need for the removal of banking obstacles hindering the broadening of trade ties between the two countries.
"My ministry is ready to help remove the banking hurdles," Jensen said during the meeting in the Norwegian capital on Tuesday.
The Iranian ambassador, for his part, underlined the need for signing basic documents between the two countries.
The two sides discussed ways to strengthen economic cooperation between the two countries.
In early October, Norwegian Foreign Minister Borge Brende announced that Oslo has opened a one-billion-dollar credit line to help the Norwegian companies with export of their commodities to Iran.
"About $400 million dollars of that credit line ($1 billion has been used to export the modern technologies to Iran," Brende said in a meeting with Iranian Economy Minister Ali Tayyebnia in Washington.
In March, Norwegian Ambassador in Tehran Odyssey Norheim underlined that Norway and Iran are keen to boost the level of their bilateral relations.
"The Norway-Iran relations are booming after the implementation of the Joint Comprehensive Plan of Action and the removal of sanctions," Norheim said in a meeting with Kerman Governor-General Alireza Razmhosseini.
She pointed to a recent visit by the Norwegian foreign minister to Tehran, and said, "Norway's foreign minister traveled to Iran after 12 years and this will result in enhancing our mutual cooperation."
Norheim said she met the CEOs of the Norwegian companies in Iran and the heads of Iranian firms in Oslo to find out more about the existing capacities for cooperation in oil, gas, marine industries and alternative energies.
(farsnews)