Equinor takes just 13 comments into account out of 30,000 submissions on its draft plan
Equinor lodges Environment Plan today to avoid government-regulated feedback process
Over 10,000 protest across Australia in past month, from Western Australia to Queensland
Two-thirds of Australians want Bight World Heritage listed; only 20% support oil drilling
17 southern Australian councils opposed or concerned, representing 600,000 people
Norwegian Government-owned oil company Equinor has lodged its Environment Plan to drill for oil in the Great Australian Bight despite its promise it would "not push through resistance". [i]
"Norwegian oil giant Equinor could not be more contemptuous of the Australian people," said Wilderness Society South Australia Director Peter Owen. "Equinor lodged its Environment Plan on the last day it could to avoid a government-regulated public feedback process. Instead it ran its own sham feedback process and has dismissed almost all concerns in 30,000 unique submissions in just five weeks. Equinor admitted that just 13 comments led to any change in its Environment Plan. The Australian community has a right to be furious. Equinor has made it abundantly clear that it considers most of the Australian peoples' legitimate concerns are irrelevant.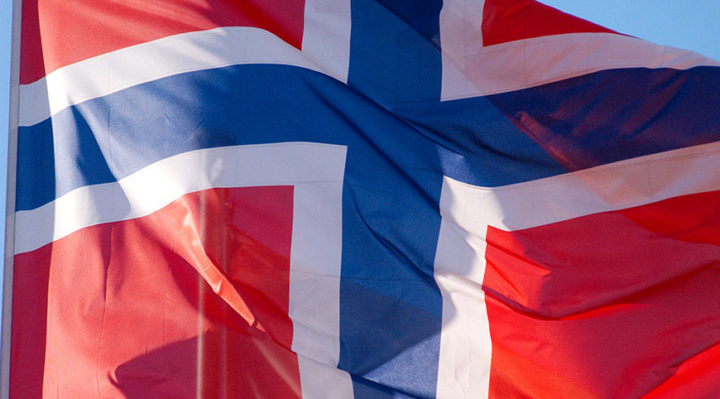 "Among those concerns that Equinor considered irrelevant was people's fundamental objections to oil and gas drilling in the Great Australian Bight. Is this really the position of this global company?
"This looks like a rush job, designed to push through the groundswell of growing community and political opposition to Equinor's risky plans, not to mention getting the Environment Plan in to the regulator just a day before a government-regulated public comment process comes into effect.
"The community opposition to Equinor's plans has escalated rapidly since it released its draft EP, with more than 10,000 people protesting on beaches right across Australia, supported by 28 surfing legends, including world champions Stephanie Gilmore and Mick Fanning. Over 30,000 people made submissions on Equinor's Environmental Plan and 17 southern Australian local governments, representing more than 600,000 residents have voted their concern or opposition to Bight oil drilling. Recent polling[ii]showed two-thirds of Australians want the Bight to be World Heritage listed and only one in five support drilling in the Bight. Just last weekend, while thousands protested in the surf mecca of Torquay, a Federal Government MP, Sarah Henderson, added her opposition to Equinor's oil drilling plans for the Bight.[iii]
"The Fight for the Bight is now one of the biggest environmental protests Australia has ever seen and is gaining traction around the world. How much more reputational damage does the Norwegian Government-owned company want? Equinor will be deeply shocked if it thinks the protests will disappear if it gets an approval. Australia's biggest environmental protests, over the Adani coal mine, the Franklin Dam, the James Price Point gas works and the Gunns pulp mill, have only escalated dramatically when approvals have been given.
"Equinor's modelling shows that an oil spill from an ultra-deepwater well blowout in the Great Australian Bight could impact anywhere along southern Australia's coast, from Esperance WA across to north of Sydney and even Tasmania.
"Ultra-deepwater drilling is a relatively new, high-risk operation carried out mostly off the coast of Brazil and in the Gulf of Mexico, where it caused the world's biggest oil spill accident, BP's Deepwater Horizon tragedy in 2010, when 800 million litres of oil spewed into the gulf for 87 days."
"The Great Australian Bight waters are deeper, more treacherous and more remote than the Gulf of Mexico. There is no established offshore oil and gas industry in South Australia to deal with a disaster that could hit the Victorian coast. More than 6800 boats were involved in the Gulf clean-up but the South Australian Oyster Growers Association says that SA and neighbouring states probably have only 20 vessels that could operate safely in the waters where Equinor plans to drill.
"The Great Australian Bight is a unique, pristine wilderness marine environment, with 85 per cent of its marine species found only in these waters. It's a haven for 36 species of whales and dolphins, including the world's most important nursery for the endangered southern right whale."
For further comment contact:
Wilderness Society South Australia Director Peter Owen on 0423 550 018
For more information, images & footage of the Bight & Gulf of Mexico visit http://bit.ly/23Cwu37
Or contact Wilderness Society media adviser Alex Tibbitts on 0416 420 168
#FightForTheBight

---
[i] https://www.portlincolntimes.com.au/story/5500024/we-like-the-bight-just-as-it-is-great/
Oystein Michelson, the vice president of development and production international, responsible for safety and security explained that social licence to operate was key to progressing the project. He said that if "we are not wanted here, we will not push through resistance".
[ii] http://www.tai.org.au/content/national-poll-australians-opposed-drilling-great-australian-bight
[iii] https://www.theage.com.au/politics/victoria/lib-mp-joins-protest-against-oil-drilling-in-great-australian-bight-defying-colleagues-20190422-p51g93.html