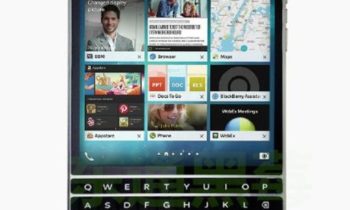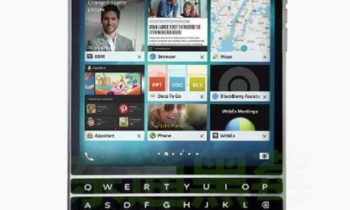 It's always good to hear further information about upcoming devices, and readers may have heard some initial murmurings about the BlackBerry Oslo smartphone from Mobile World Congress. Although it was first thought that this handset would only release in China, in fact it will be available for global markets. Read on for more on the BlackBerry Oslo with unofficial details of specs and release date.The new information also comes with an image that is purported to be the first of the BlackBerry Oslo, and you can see that below. The handset shown has a squarish design with rounded corners to the bottom, and you can see it also has a physical QWERTY keyboard. Although nothing has been confirmed from BlackBerry about a release date, it's being tipped for June 30, so we're likely to see a few more leaks over the coming few weeks.
Specs are tipped to be very much like those of the BlackBerry Passport and include a Snapdragon 800 processor, LCD display with resolution of 1440 x 1440, a 13-megapixel rear camera, 2-megapixel front-facing snapper, and a 3450 mAh battery. It will launch running the BlackBerry 10.3.2 operating system, although the source of this information says that these specs are subject to further changes and improvements.
It's good to hear that the Oslo is now tipped for a global release rather than being confined to China, although we should point out that we must treat all of the above as unconfirmed at the moment. Does the BlackBerry Leap sound like a smartphone that you might purchase? Let us know with your comments.
Source: BlackBerryCentral