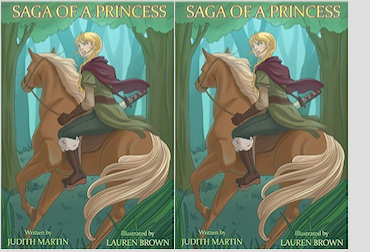 American author Judith Martin has just released a picture book entitled "Saga of a Princess" about a forgotten Norwegian Viking princess named Efanda. Princess Efanda and her husband Prince Rurik founded the Rurikid dynasty in Russia during the Viking era.
Prince Rurik is often credited with the founding of the Russian nation by himself and a large monument was built to honor him in Novgorod, Russia. Efanda has not received any recognition, history has forgotten about her. The neglect of this brave Norwegian Viking princess who became the mother of the Russian state is what fueled Ms. Martin's passion to write her picture book.
In the picture book, Prince Rurik is offered and accepts the throne of Novgorod, a city across the sea, but wants Princess Efanda to stay behind in Scandinavia. Efanda manages to sneak off and leaves for Novgorod. While on his way to Novgorod, Rurik runs into his wife and is shocked to know that she made the journey that he thought was too dangerous for her. In the end, Princess Efanda proves that she is just as brave and adventurous as her husband Prince Rurik.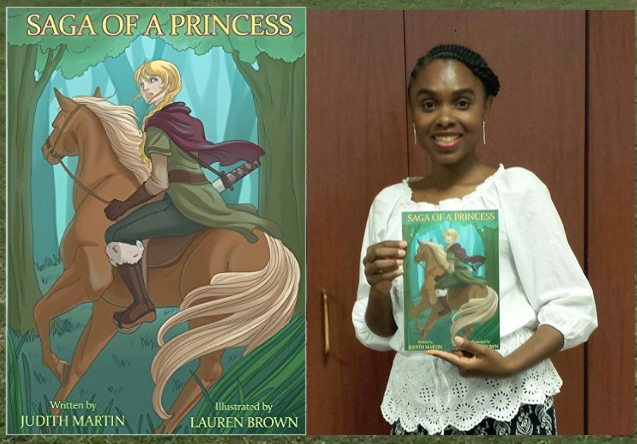 Saga of a Princess is the second book in Ms. Martin's Pantheon of Beauty series on beautiful and inspiring women from across the globe. Judith cites her love for fashion, geography and global cultures as the reason she writes her books. "I want to empower all the women and young girls of the world with each book," said Judith.
Saga of a Princess is available for purchase at Amazon.com and Barnesandnoble.com. For more information on the book please visit www.sagaofaprincess.com. Additionally, Judith can be followed at www.facebook.com/sagaofaprincess
Contact Information:
Judith Martin
judith@thegoddessofbeauty.com
https://www.youtube.com/watch?v=FBIndRFB2UQ