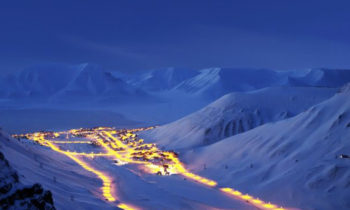 The UK energy regulator has granted a licence to a Norwegian consortium that plans to build a 345-mile power cable to bring renewable hydro power into Britain.
The NorthConnect project cleared its first hurdle on Tuesday after Ofgem granted an electricity interconnector licence to the developers, paving the way for the project to begin navigating a set of complex regulatory rules governing electricity transmission in Europe.
NorthConnect aims to transport Norway's abundant hydro-power reserves in the south west of the country through a high voltage 1.4GW subsea cable to a substation at Peterhead in Aberdeenshire. Under current plans the project will begin powering homes by 2022.
There are currently four interconnectors to mainland UK, from France, the Netherlands, Ireland and Northern Ireland, with a combined capacity of 4GW. But ministers have said they would support a further 9GW of new interconnectors to help to improve security of supply by giving the UK access to power generated elsewhere.
NorthConnect says its power link could help the UK meet its renewable energy targets while providing extra capacity when domestic sources are stretched due to low wind speeds or unplanned outages at conventional power plants.
It could also allow the UK to export excess power at times of strong wind power output when demand is low, such as overnight. The exported power could be used in Norway's hydropower reservoirs, known as the 'green battery'. The reservoir operators use electricity to pump water up into the dam when power is cheap and later run the water back out of the dam over a power generation turbine to release energy back into the grid when it is needed.
A spokesman for Ofgem said that the next step for the NorthConnect developers is to decide whether to opt in to Ofgem's 'cap and floor' regime, which regulates how much they can make from the project and requires compliance with various European rules. The scheme guarantees a minimum return for the developers, even if power prices are low, by topping up their revenue through consumer funds. But it also caps how much money they could make by returning excess profits to customers.
Last week Ukrainian entrepreneur Alexander Temerko said he would build a 2GW power link to France but would forego the security of Ofgem's regime by seeking an exemption from various UK and EU rules around access to infrastructure.
The NorthConnect project doubles the UK's planned electricity links with Norway, following the NSN Link, which is being developed by National Grid and Norway's transmission operator Statnet. The project received its Ofgem licence three years ago and is expected to begin operating a year before NorthConnect in 2021.
NSN will offer the same capacity as NorthConnect over a 447-mile subsea cable between Norway and Blyth in the North East of England, which would make it the longest electricity interconnector in the world.
Other planned interconnector projects to the UK include extra links to France and Ireland as well as new connections with Belgium and Denmark.
The four Norwegian companies developing NorthConnect are Vattenfall, Agder Energi, E-CO, Lyse.
(telegraph)