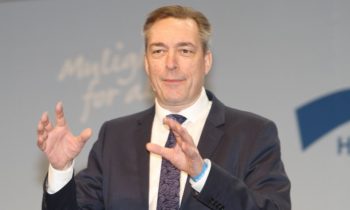 Norwegian Minister of EEA and EU Affairs Frank Bakke-Jensen is to visit Estonia on Monday and Tuesday to sign an EEA and Norway grants agreement with Estonia for a new period.
"Estonia is an important partner for Norway both in terms of bilateral relations, regional policy and European policy. Estonia's priorities for its EU presidency, especially those in the field of digital cooperation, are well in accordance with Norway's priority areas in Nordic cooperation, the presidency of which Norway will hold this year. We can use these synergies to our mutual benefit," Bakke-Jensen said in remarks released ahead of the trip.
During the visit, Bakke-Jensen is scheduled to meet with Estonian Foreign Minister Sven Mikser, Deputy Minister for EU Affairs Matti Maasikas, and Minister of Health and Labor Jevgeni Ossinovski. The Norwegian minister will sign a memorandum of mutual understanding for the new period of EEA and Norway grants and is scheduled to meet with representatives of projects which have already received the funding. Bakke-Jensen will also visit the e-Estonia showroom, textile company Protex and representatives of Estonian non-governmental organizations.
"Cooperation with Estonia in the framework of EEA and Norway grants is a good example of how these support schemes contribute to the development of an environmentally friendly, inclusive and competitive Europe," Bakke-Jensen said.
(baltictimes)