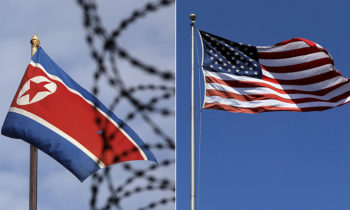 Several foreign media reported that Oslo will host talks between North Korea and the United States. The Norwegian Foreign Ministry kept silent.
Spokesman of China's Foreign Ministry, Shi Xiang claimed the meeting between the two countries is expected to be held in Norway, but it is unclear when it may be, NRK reported.
Japanese TV Asahi wrote about the alleged meeting. According to the website, former employees of the US Department of Foreign Affairs will meet North Korean officials in Oslo.
The Norwegian Ministry of Foreign Affairs replied to NRK that they will not comment on questions related to any Norwegian involvement in peace and reconciliation work.