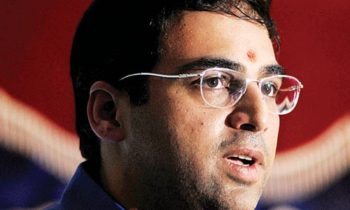 The Indian chess maestro lost rather tamely to Norway's Carlsen, in game two of the World Chess Championship.The initial strategy has backfired, and it's time for Viswanathan Anand, to reconcile and come out with fresh ideas, to recover lost ground in the World Chess Championship, against holder Magnus Carlsen. In what turned out to be a pretty bad day in office, five-time world champion Anand, went down rather tamely, in the second game on Sunday, and now trails 0.5-1.5 in the 12-game match.Anand's body language also suggested that the king is currently down, especially in light of the fact, that the opening had gone quite well for the Indian ace in both the games.
However, as was the case in the last world championship match, Carlsen tuned the position of both games to his liking after some time, and while Anand salvaged a half point in the first game, in the second he never got a chance.
Anand looked more tentative than Carlsen, and it was hesitation that cost him dearly in the second game.
"I didn't quite look at it that way, in terms of the hour, I kept hesitating between the queen and Bishop move.
"Even then it's not catastrophic there are many moments after that but may be the slip up had started already," Anand mentioned candidly in the post-game conference when asked about a possible slip-up in the third hour.
To his credit, Carlsen was at his best and did what he has mastered against top class opponents.
An innocuous opening reached a level middle game, and then the complexities stared to burden Anand, to the extent that he fumbled and produced a rare blunder. This was clearly caused by sustained pressure by the Norwegian.
(dnaindia)