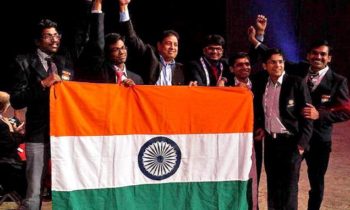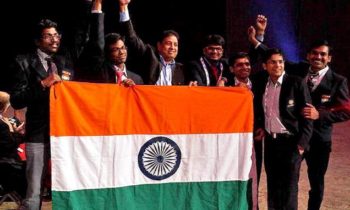 What former world champion Viswanathan Anand could not attain, young Grandmaster from Vijayawada M.R. Lalith Babu achieved at Tromso, Norway by becoming part of the medal winning Indian team at the prestigious Chess Olympiad. India defeated Uzbekistan to clinch the bronze medal, the first-ever medal in the format and the achievement was possible owing to the on-board exploits of Adhibhan, Sethuraman, Parimarjan Negi, Lalith Babu and Sasikiran Krishnan.India just lost two games in the 44 games played, which showed the consistency exhibited by the team members.
Lalith played three rounds – against Syria, Cuba and Moldova – and later he was rested by the team management to give a chance for others to perform.
Says Grandmaster B. Ramesh, Indian team's coach in his blog: "I must apologise to Lalith Babu for not letting him play more than he did. It was just that no one lost any games and I didn't want to spoil the momentum with frequent changes. Lalith is a great team player and he supported our decisions wholeheartedly. He was helping other players in their preparations."
Mr. Ramesh in his blog praised Lalith Babu and said he was always positive and affirmative. "He is like liquid. He will take the shape of the role which you put him into. Lalith did not only sit outside but also helped his friends in their preparation. He is truly a team player."
"India finishing third among 171 countries is a sparkling achievement. The medal is all the more important as we won it for the first time without star players – Anand and Hari," said Sk. Khasim, chairman of Global Chess Academy.
The medal is crucial for Lalith, who is keen on settling down with a job and his efforts are already on to join one of the oil companies. "Andhra Cricket Association has always been every supportive of Lalith. He needs a job to take care of his chess expenses. This victory will give him the necessary fillip to achieve more laurels," said Lalith's mother Padma.
Lalith will come down to Vijayawada on August 17 and would leave for Abu Dhabi to take part in a tough Grandmaster tournament beginning from August 18.
(thehindu)