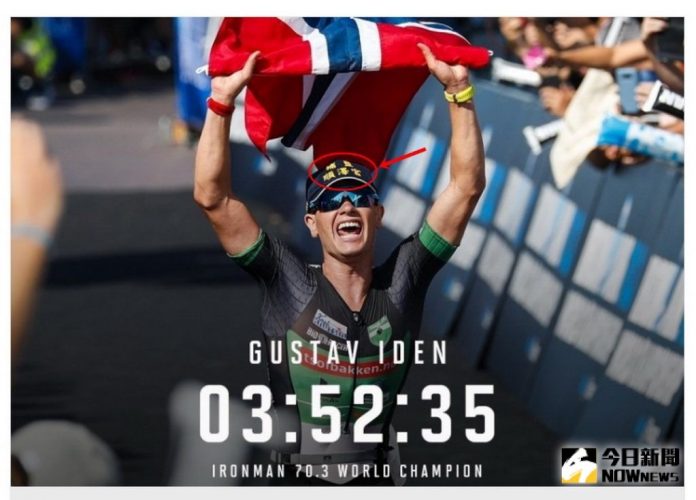 The Norwegian triathlete Gustav Iden won the Ironman 70.3 World Champion in Nice, France, on September 8th. and became known in Taiwan because of his cap.
Gustav Iden (23), born in Bergen, won a gold medal at the 2019 Ironman 70.3 World Championship in France in September ahead of Alistair Brownlee and Rodolphe von Berg.  Many triathlon people in Taiwan noticed him crossing the finish line wearing a cap bearing the name of the Puyan Shunze Temple in Changhua County, Taiwan. Then Gustav Iden came on the news all over Taiwan and inadvertently set off a craze. Since then, the temple got an overwhelming demand for the caps,  orders has exceeded 40,000.  Cyclists in the superstitious Taiwanese culture may think Iden won because of the cap, so wearing it brings lucky charms.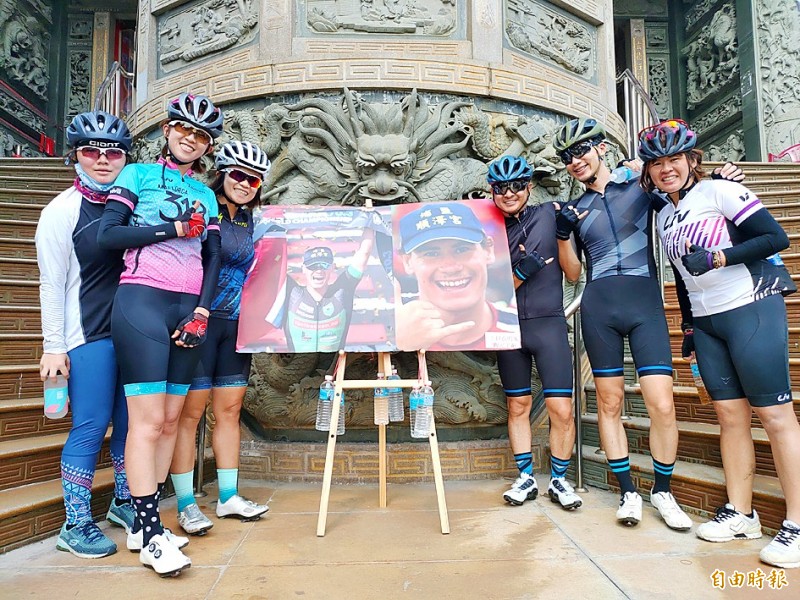 The Puyan Shunze Temple has became a Mecca for Taiwanese bikers where  they may pose beside photographs of Norwegian triathlete Gustav Iden  Photo: Chen Kuan-pei, Taipei Times.
It became a trending question in Taiwan how he got the cap.                            – The truth is, I just found the cap on the ground beside the road on the countryside in Japan before the Olympic test event earlier this year, Iden told Ili How of FOX Sports from Taiwan. – Just thought it looked cool, so I cleaned it up and started to use it.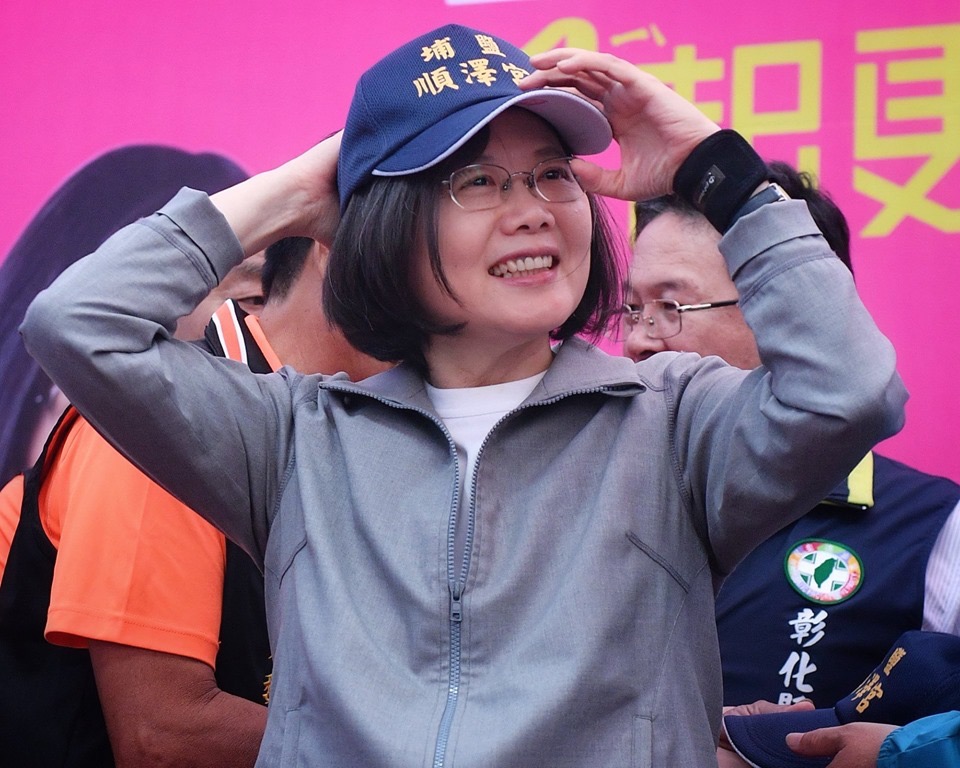 President Tsai Ing-wen visited the temple and received a cap. She hopes it will bring her election luck in January.                      Photo credit Apple Daily. 
Taiwan is having president election on January 11 next year. Former parlamentary speaker Wáng Jīn-píng wanted Terry Gou to run for president and therefore gave him a cap that he said would help him win. Terry Gou is a Taiwanese billionaire businessman, the founder, chairman and general manager of Foxconn.  but later Gou decided not to run for the presidency.Now there are two main candidates left. Taiwan will either see another four years under President Tsai Ing-wen of the ruling Democratic Progressive Party (DPP) or elect the opposition Kuomintang (KMT) candidate Han Kuo-yu.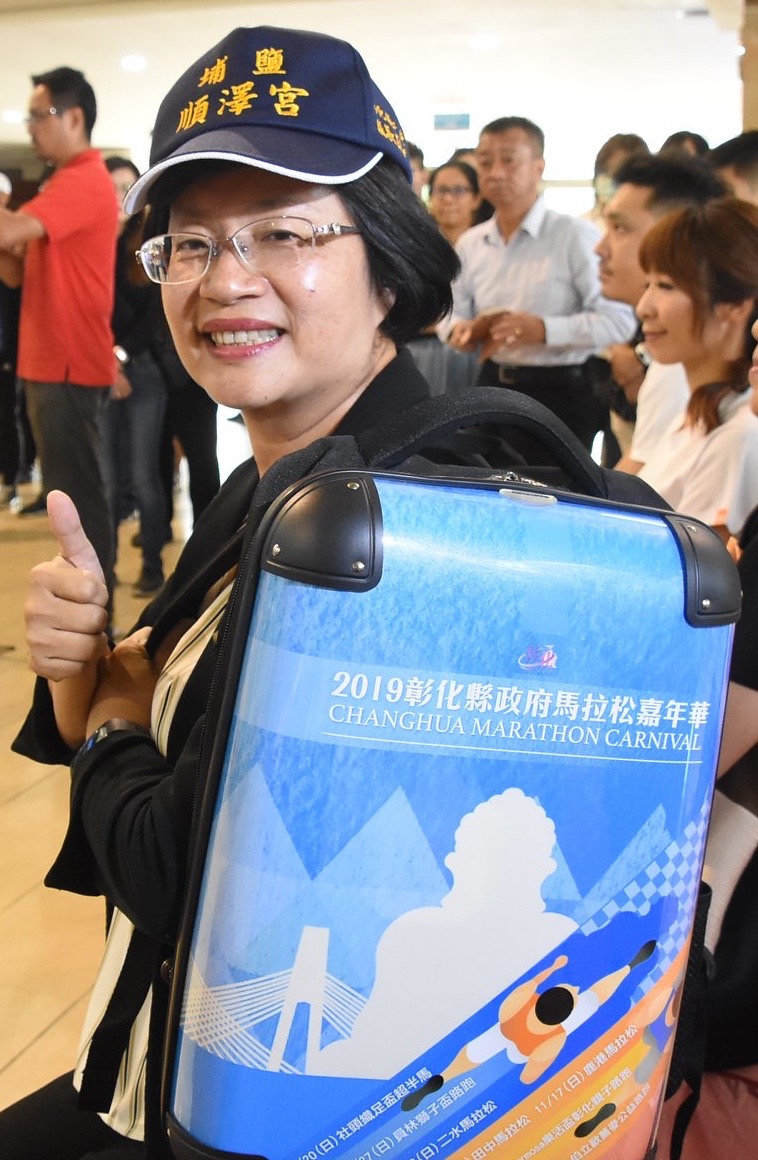 Changhua Mayor Wang Hui-mei invited Iden to attend the Changhua Marathon Carnival, a series of seven marathons that will be held in the county from October to December.
The Changhua County government has worked hard to persuade Iden to visit. Taiwan people have also been appealing to him on social media to do so. First he said he did not have time, but would like to visit Taiwan on his way home from Tokyo Games 2020. But then he was tempted to attend the Changhua Marathon Carnival and said yes. He recorded thanks to the Taiwanese people, especially Mayor Wang, for inviting him to visit, and wished all the participants in the festival "the very best of luck." Mayor Wang posted the recording on her facebook profile. 
– During the three-day visit, Iden will be the pacer in the famous Tianzhong Marathon on Nov. 10, Wang said at a press conference.
Changhua county is located on the middle west of Taiwan. Taiwan is a Polynesian island, first ruled by the Dutch from 1624 till the Ming dynasty took over in 1662. Then people from Fujian Province in China moved over to Taiwan and became the main population. One of them settled down 300 years ago in Puyan and built a temple to worship Hsuan Tien Shang Ti. It was torn down for rebuilding in 1998.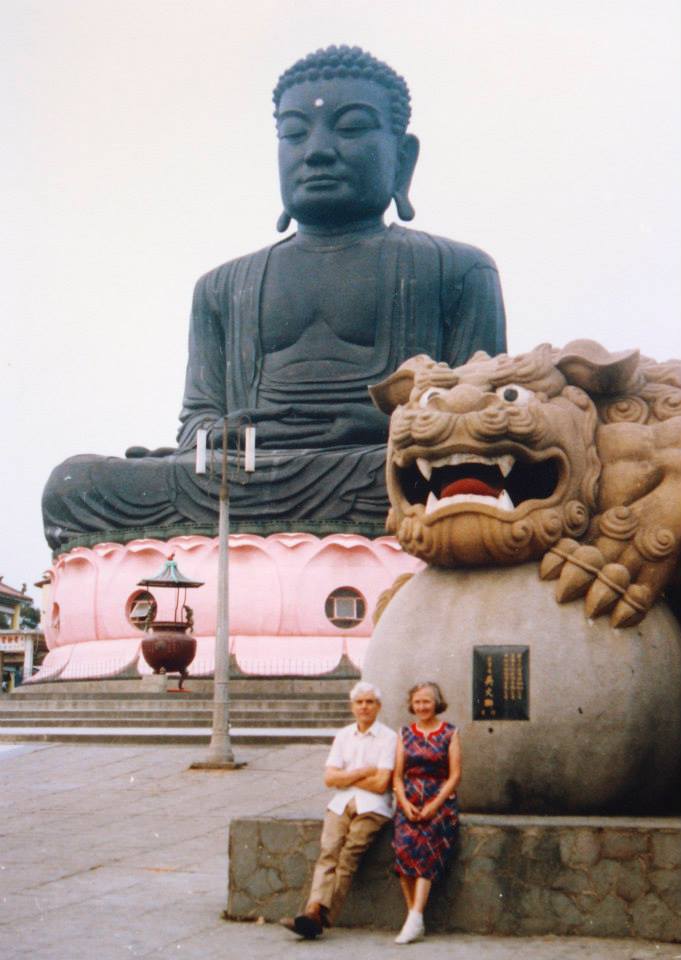 The 22 meter high great Buddha is since 1961 a landmark of Changhua. Norwegian pioneer missionaries Kristoffer and Astri Fotland sitting in the front. Photo 1980 by Geir Yeh Fotland.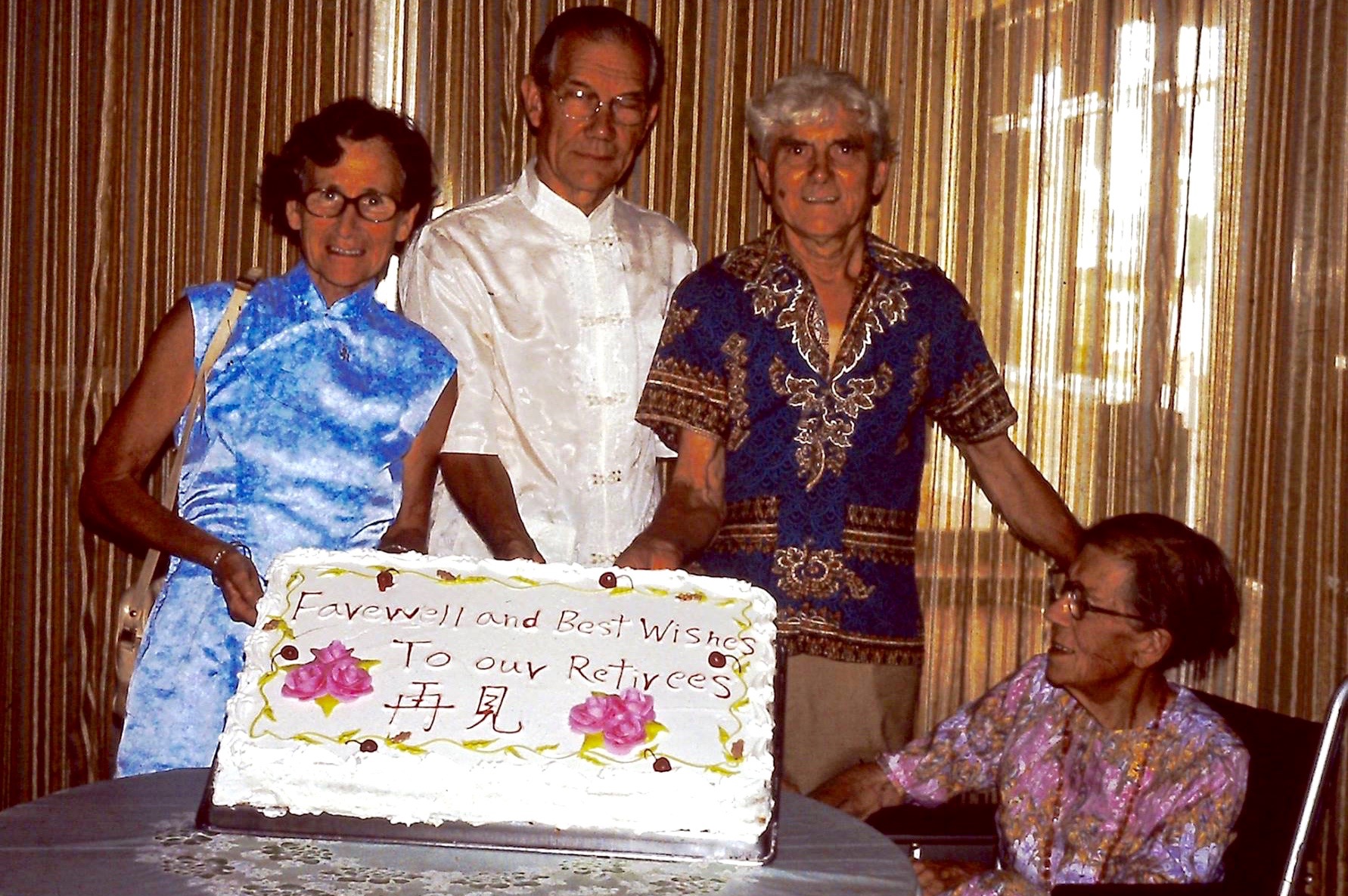 Changhua-born David Landsborough Jr in white and wife Jean in blue were both physicians in Changhua. In 1980 they retired together with doctor Kristoffer Fotland (75), the first Norwegian physician to Taiwan (arrived in 1949). To the right, David´s mother Marjorie Landsborough (96), widow since 1957 of David Landsborough Sr.  She passed away gracefully at the age of 101 in 1985. Photo 1980 by Geir Yeh Fotland.
Three Presbyterian missionaries have influenced Taiwan since the 19th century. George Leslie Mackay from Canada was missionary to northern Taiwan (then Formosa), arriving in Taiwan on New Year's Eve, 31 December 1871. Thomas Barclay from England was a missionary from 1875 and settled in the former capital city Tainan in southern Taiwan. Dr. David Landsborough Sr from England arrived just months after Japan took control of Taiwan in 1895. He founded Changhua Christian Hospital in 1896. His son David Jr. became a physician and picked up where David Sr. left off. Tor Harald Kristiansen was a Norwegian orthopaedist at Changhua Christian Hospital from August 1980 to June 1982. The presbyterian church is the biggest Christian denomination in Taiwan.
The couples Gyda and Olav Skagen and later Betty and Nils Tjersland were the first Norwegian missionaries in Changhua in the early 1950s. Changhua Meng Entang Church and Bethel Church are result of their work. The last Norwegians to live in Changhua were the missionaries Frank Fotland and Mari Hovstad. They left in the 1980s.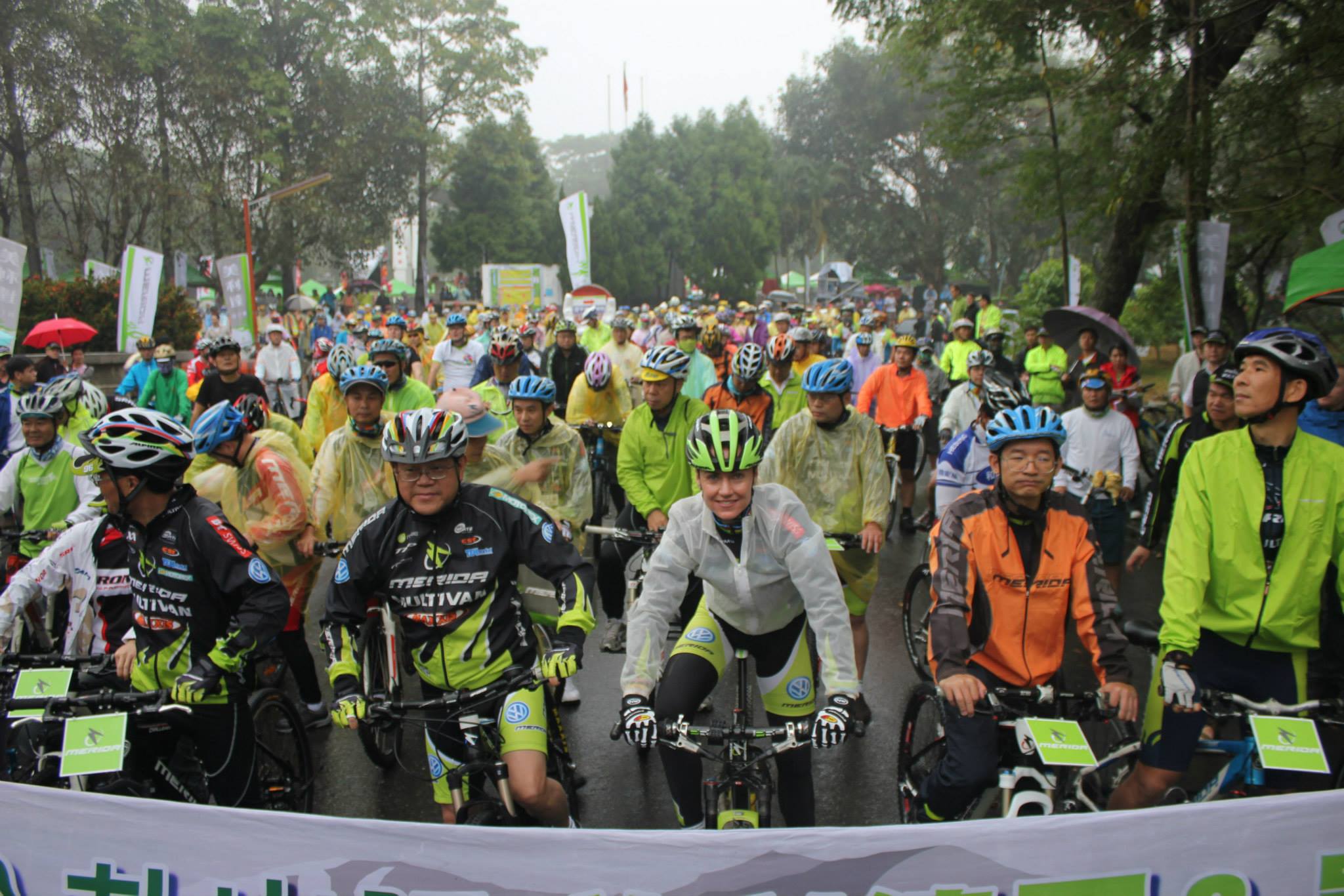 MERIDA CUP and BIKE FESTIVAL is held in Changhua county. Gunn-Rita Dahle Flesjå in the front line. Photo 2012 by Geir Yeh Fotland.
MERIDA, the next largest bike company in Taiwan,  was founded in 1972 by the Norwegian Einar Steen-Olsen and his wife. It is turned into an international bike brand with its headquarters in  Yüanlin in Changhua county.  Gunn-Rita Dahle Flesjå is a Norwegian cross-country biker and has used Merida bikes for many years.  She won the women's cross-country gold medal at the 2004 Olympic Games in Athen. Her winning Merida bike is on exhibition at the headquarter in Changhua County. Merida is designed for all weather use in Norway as for rest of the world.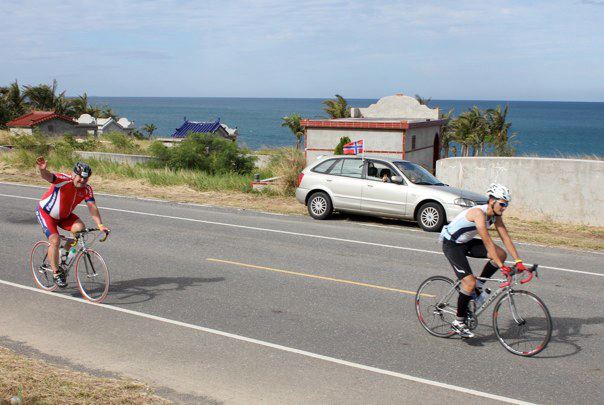 Giant is the world´s biggest cycle brand and also from Taiwan. Both Merida and Giant were founded in 1972. The same year Stig Lundsør started importing Giant bikes and Einar Steen-Olsen Merida bikes to Norway.
Taiwan has every year the world´s 3. biggest bicycle fair, but also marathon festivals, cycling festivals as well as triathlons. Stig Lundsør and five other Giant dealers were in 2012 the first known Norwegians to attend Ironman 70.3 in Taiwan. Lundsør´s bike is on exhibition in his bicycle museum in Horten, Norway. Gustav Iden is the first Norwegian to join a marathon festival in Taiwan.