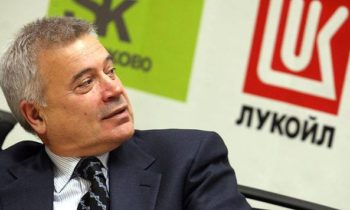 "Lukoil" has included the sector in the region of Svalbard (Shpittzbergen in Russian) which is considered an economically independent zone, in the next round of auctioning that Norway is holding. The Norway Ministry of oil has recently made the decision to increase the inventory of the sectors of hydrocarbon , which are offered to energy companies within the regulations of the 23rd licensing round.
The sector is located within the zone of the Svalbord quadrant, which is internationally considered to be a zone which is independent from any country's economic activities (both Norway and Russia have previously laid claims to this territory).
Earlier the Russian Government has urged their companies to hold off from any works in this region, as it may be considered by Norway to be admission of their economic right over the Svalbord quadrant.
That is why, for example, Rosneft is not taking part in the auction. British Petroleum have also declined to take part. In accordance with the 1920 agreement regarding Shpitzberhgen (the document was signed by the USA, the UK, India, Denmark, France, Italy, Japan, Norway, the Netherlands, Sweden and the USSR as of 1935), any country has the right to "equal free access for any purpose".
Lukoil is Russia's second largest oil company and its second largest producer of oil company produced million tons of oil (1.813 million barrels) per day.
Headquartered in Moscow, Lukoil is the second largest public company in terms of proven oil and gas reserves.
The company has operations in more than 40 countries around the world.
(N.Sethu)