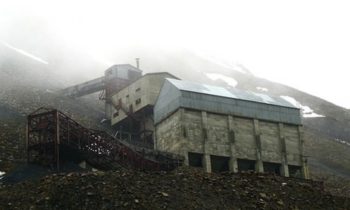 The UN is urging Norway to shut down its coal mining operations on the Arctic archipelago of Svalbard due to concerns due to a clash of interest with the islands' major functionality of climate change research. Executive secretary on climate change for the UN, Christiana Figueres, said that Svalbard is a bastion of climate change research and that this and coal mining fits very poorly together.She also cited that Norway has been one of the global leaders when it comes to sustainable energy programmes and green living.
Svalbard has hosted mining activity since the turn of the twentieth century and the economic legacy of this would be difficult to shut down according to Norway's climate and environment minister Tine Sundtoft.
A five-year life mine at Lunckefjell was given the seal of approval in 2011, but the current government has not come to a decision on an approach going forward. Carbon capture and storage technology could be one possibility, and Norway's politicians have refused to rule out expanding mining activity on the island.
Figueres also warned that the Scandinavian country should take into account the economic cost of extracting ever-hard to reach oil and gas stockpiles, saying that most of the cheaper finds have already been used up.
However, the World Coal Association (WCA) has appealed to Norway to provide global leadership in meeting the challenges of economic development, energy poverty and climate change, by rejecting calls to ban coal investments.
(miningglobal)