Norway's Minister of Digitalization Nikolai Astrup, opened the Ignite Conference in Oslo. For the next two days, more than 800 technology and asset-intensive industry leaders will discuss, amongst other topics, cybersecurity, data liberation, digital transformation and artificial intelligence on the road to digitalizing industries. The conference is supported by companies such as Cognizant, Google, Framo, Siemens, National Instruments and Aker BP.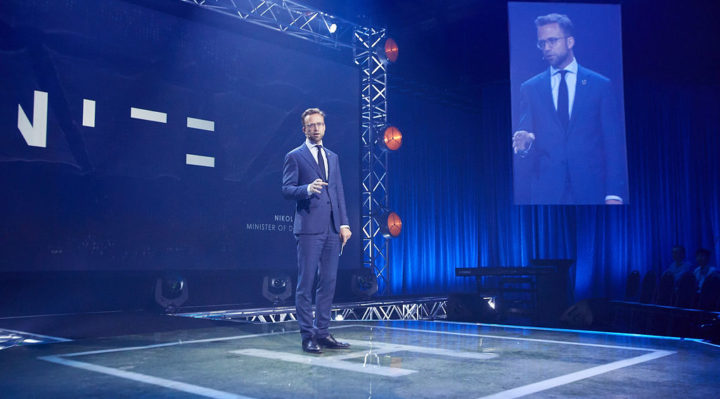 "The Norwegian government just launched an ambitious digitalization strategy, making us a pioneer in creating good public services for citizens, businesses and the voluntary sector. Data is gold. If we refine, manage and share data appropriately it will lay the foundation for better and more effective public services, new industry successes and create jobs," said Nikolai Astrup, Minister of Digitalization of Norway, in his opening remarks.
"To improve operational performance, industries need to embrace digital solutions. Digital transformation in asset-intensive industries will improve access to information in real-time, transparency and improve decision making. Given the complexities of the existing systems, the Fourth Industrial Revolution requires that technology and industry experts work together from the beginning. Ignite is the perfect platform to spark these connections and share learnings necessary to succeed with this transition," says John Markus Lervik, CEO, Cognite.
Ignite will host several industry leading speakers and experts including Darryl Willis, Vice President Oil, Gas & Energy, Google Cloud; Øyvind Eriksen, Chief Executive Officer, Aker ASA; Torbjørn Folgerø, Senior Vice President & Chief Digital Officer, Equinor; John W. Gibson, Chairman, Tudo, Pickering, Holt & Co; Jan Eyvin Wang, Chairman of the Board, WWH; Ann-Christin Andersen, Chief Digital Officer, TechnipFMC, amongst others.