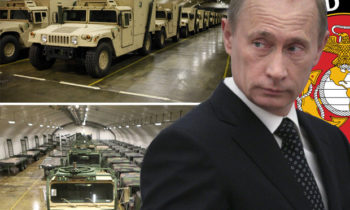 TANKS, artillery and gear for 15,000 US Marines is being hidden in secret cave systems on the border with Russia, it can be revealed.
Thousands of pieces of military gear is sitting ready beneath Norway stashed away in classified climate controlled caves knocking on the front door of Vladimir Putin.
US Marine Corps this week announced they were planning on stationing 300 troopers to the Scandinavian country as relations plunge between Washington and Moscow.
Battle-ready soldiers will join the host of US military gear – enough to fully arm a force of 15,000 – sitting on the border between NATO and Russia.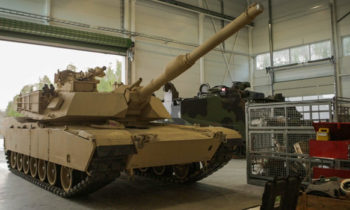 Gigantic cave facilities beneath Norway are relics of the Cold War, and were earlier this year packed with new equipment amid a gigantic NATO drill dubbed Cold Response.
Six of the secret tunnel networks exist scattered throughout central Norway.
The nation shares a 122 mile long border with Russia and was a massively militarised frontier when the US feuded with the Soviet Union.
Major General Niel E. Nelson, commander of US Marine Corps Forces Europe, said the new plan for deployment would see American forces on a "limited rotational presence".
He added: "If approved by the Norwegian government, a Marine Corps presence in Norway will increase NATO's ability to rapidly aggregate and employ forces in northern Europe."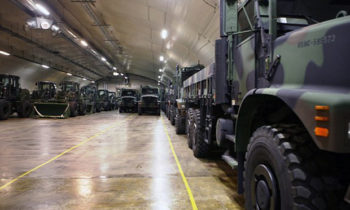 Earlier this year, the Marines announce they were restocking them as tensions flared between Russia and NATO over the annexation of Crimea.
At the time, Colonel William Bentley said: "Any gear that is forward-deployed both reduces cost and speeds up our ability to support operations in crisis, so we're able to fall in on gear that is ready-to-go and respond to whatever that crisis may be."
Relations have continued to worsen as Russia and the US reach conflict risk levels "more dangerous" than the Cold War as politicians warn the civil war in Syria could erupt into "global war".
Norway's Chief of Defence, Admiral Haakon Bruun Hanssen previously warned Russia has shown "they are willing to use military force to achieve political ambitions".
Russia's mighty Northern Fleet has been on the move this week as the a flotilla cruises down the coast of Norway bound for Britain.
The Royal Navy remains on high alert, but Moscow military experts mocked the Brit fleet as "weak and "tiny".
http://www.dailystar.co.uk/news/latest-news/555170/Russia-War-Threat-US-Marine-Corps-Norway-Secret-Caves-Tanks-Artillery-World-War-3