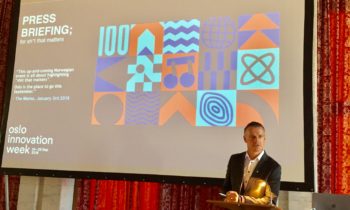 The city of Oslo busy Oslo Innovation Week, one of Europe's premier technology start-up-investor events including Greenpeace , 2018 highlights of European Green Capital 2019, many more  53 different business events getting started September 24th.
The event focuses on start-ups and brings entrepreneurs, investors and corporates, scientists and experts from all around the world to learn from each other, get inspired and make things happen.
Subjects are health, smart city/urban innovation, education and edtech, fintech, blockchain, artificial intelligence, life below water, women in technology, food and more.
Oslo Innovation Week is organised by the City of Oslo and Innovation Norway, and Oslo Business Region is project manager.