Two new LNG tankers, chartered from the Norwegian firm Knutsen OAS Shipping, will transport liquefied natural gas contracted by Polish Oil and Gas Company (PGNiG) from the US to Poland.
PGNiG announced on Tuesday that the company had settled a tender for chartering two LNG tankers from Knutsen. Both of the ships, which will begin service in 2023, have a capacity of 174,000 cubic metres, and will be serviced by the Norwegian company.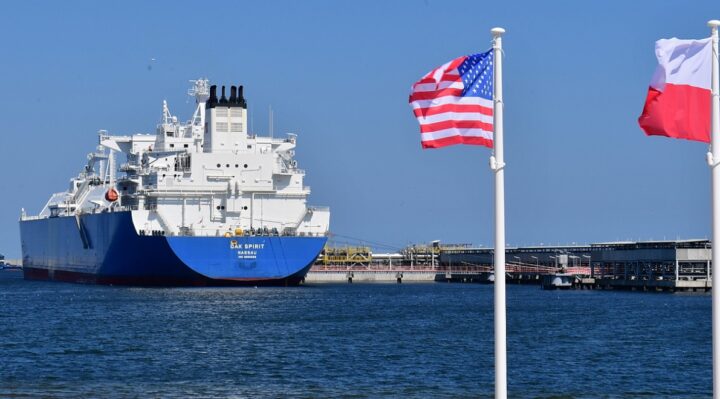 The Polish company also reported that the two ships would enter service at the same time a new Calcasieu Pass gas terminal, being built by the American company Venture Global LNG, becomes operational. PGNiG has a long-term contract with the US firm.
Under the agreement, signed with Knutsen, both LNG ships will be chartered for a period of 10 years, with an option for an extension of the deal.
PGNiG has contracts for 9.3 billion cubic metres of US LNG.
Knutsen is the world's second largest tanker operator and one of the leading LNG tanker operators.