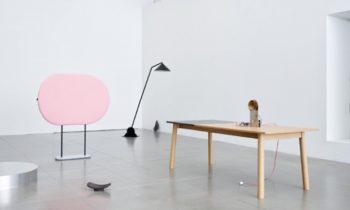 In two weeks time, the Norwegian Presence exhibition will converge in Milan to showcase the best of the country's contemporary craft and design scene.
Held in Zona Tortona from 17-22 April 2018, Norwegian Presence will bring together the work of 14 makers alongside products from five of Norway's esteemed manufacturers and design brands. The exhibition is a collaboration between three independent institutions: Klubben, a union that supports interdisciplinary collaboration, Design and Architecture Norway (DOGA), a hub for exhibitions and events, and Norwegian Crafts, a company that strengthens the nation's craft artists.
Expect a range of furniture, textiles, lighting, sculpture, tableware and domestic accessories. Plus various small objects and installations, design icons as well as innovative new ideas that will be released at the fair.
Exhibitors include Flokk, the Scandinavian seating company; Martin Solem, an Arendal-raised furniture designer now based in Copenhagen; Elementa, a Norwegian workplace furniture maker; Petter Skogstad, an Oslo-based product designer who focuses on furniture, lighting, tableware and domestic objects; plus Objekt, a Norwegian design brand launching at the exhibition, and many more.
"Norway is a small country, where designers, makers and manufacturers need to stand united. This feeling of fellesskap [a notion that focuses on community] or togetherness is an important driving force and motivation," explains Grete Sivertsen, project manager at DOGA/Norwegian Presence in the press release. "This exhibition— like the Norwegian design industry as a whole— is all about sharing and lifting each other up to make something happen."
Keep your eyes peeled for our June issue, featuring more exciting updates and product launches from Milan. 
(onofficemagazine)