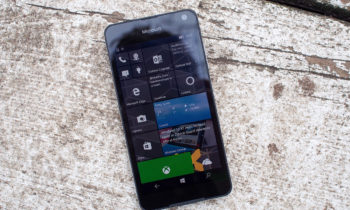 Windows Phones are currently the go-to smartphones for more than 100 Norwegian municipalities, but that may not be the case for much longer. As reported by Digi.no (via MSPU), the municipalities, which initially turned to Windows Phone for its security, are now considering a switch to Android because of the difficulty in finding low-cost replacements for Windows Phones as they wear out.
From the report (translated):
Now it starts to get hard to get hold of Windows Phones. Microsoft hath sold mobile their division, and there is little downtime with access devices in the market, confirms sales manager Snorre Johansen Tieto Norway faced digi.no.

We have an ongoing dialogue with Microsoft. They are trying to reassure the market that 3-4 producers have plans to create Windows-based smartphones continues Johansen.

In the meantime, the Oslo government is already exploring a move to Android. Specifically, Oslo's department for the elderly, health and social services is in talks for a new, Android version of the app it uses to check electronic medical records during home visits. Once development on the app is completed, Oslo will begin its transition from Windows Phone to Android.
In total, the transition would see thousands of Windows Phones given up in favor of Android devices. Oslo, for example, has deployed upwards of 3,000 Windows Phones to its health workers alone. While there certainly are Windows Phone options like the HP Elite x3 available, its cost is prohibitive for programs like this. And with Microsoft all but sounding the death knell for its Lumia line, there's no true high-volume, low-cost alternative for replacing worn out phones in sight.