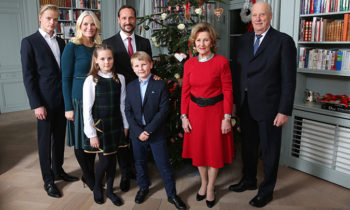 The Norwegian Royal Court and the Royal Police Escort have issued an apology for an incident in which an elderly woman was knocked over by a bodyguard and ended in hospital, reports Avisa Nordland.
The incident occurred on a Keiservarden hike in Bodø in connection with the royal family's visit on Sunday, June 19th. Avisa Nordland spoke with the injured woman and a witness who confirmed the incident.
According to the witness, the guard told a crowd of onlookers to move, but the elderly woman, who is hard of hearing, did not get the message. She was then pushed by the guard and fell over.
"She has trouble hearing and she was wearing a hood. Since she was standing at rest, the guard pushed her hard and said 'move'. We understand that he did not mean to push her over, but it was a very unnecessary and aggressive behaviour," the witness said.
According to the witness, the guard apologized but left soon after without finding out what happened to the older woman.
She got help from the Red Cross on the spot and was then transported to Nordland Hospital in Bodø.
The woman suffered a ligament injury in her ankle and has now received an official apology from the Royal Court.
"We were contacted and informed about the incident and have apologized profusely," royal communications manager Marianne Hagen told Avisa Nordland.
(ntb)