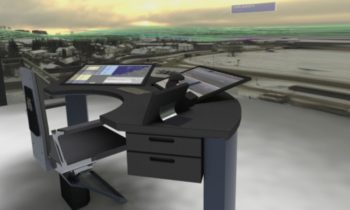 Norwegian air navigation service provider Avinor and Kongsberg Defense Systems entered into an NOK 400 million ($48 million) agreement for the provision of "remote tower" services at multiple airports from one location. The parties described the agreement as the most comprehensive yet for remote tower systems. Avinor had earlier decided to introduce remote tower services at up to 15 airports from one tower center in Bodø in northern Norway.In 2012, the ATC provider signed a contract with Sweden's Saab to demonstrate remote tower service from that location. The latest agreement with Kongsberg may cover more airports, Avinor said.
The parties announced the agreement on August 25, adding to a string of remote-tower developments in Europe. In June, Germany's DFS Deutsche Flugsicherung signed a contract with Austrian supplier Frequentis to install remote tower technology at Saarbrücken Airport in southwestern Germany. The Irish Aviation Authority announced a contract with Saab to install a remote tower center at Dublin Airport in a demonstration co-funded by the Single European Sky ATM Research effort.
In April, Sweden's LFV laid claim to being the world's first air navigation service provider to manage an airport remotely when it started remote tower services using Saab technology at Örnsköldsvik Airport.
Under the agreement with Avinor, Kongsberg will employ technology from defense projects, integrated with partner Indra Navia's tower management systems. The technology includes rugged and "innovative" sensors, redundant secure networks, real-time data transmission and data-storage systems. Indra Navia will supply integrated visualization systems based on its Nova Tower line of products, used at London Heathrow, Paris Charles de Gaulle, Dubai, Beijing and other airports.
"The companies have proven their ability to deliver the best solution for Avinor, in a fierce competition with other international suppliers," said Anders Kirsebom, Avinor managing director of air navigation services. "Now the work begins to fully establish a remote tower center and to introduce future tower services."