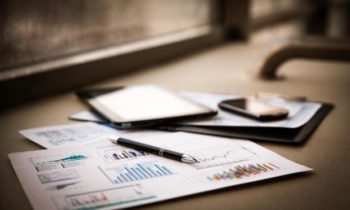 Norway's $1 trillion sovereign wealth fund wants companies in which it invests to follow stricter guidelines on global sustainability and strengthen efforts to combat plastic pollution of the oceans, it said on Wednesday.
The fund, the world's largest, invests the revenues of Norway's oil and gas production and is a global investor with stakes in some 9,000 companies across 72 countries.
The fund's ambitions as an investor significantly overlap with the United Nations' goals of achieving sustainable economic, social and environmental development by 2030.
But as a global investor the fund wants to avoid investments in one sector to negatively impact another, so-called externalities, which would hurt the overall value of its portfolio.
"We are a universal investor compared with some investors that narrowly focus on one sector. Externalities will affect (us)," Carine Smith Ihenacho, the fund's chief corporate governance officer, said.
"That is why we are looking at long-term sustainability … We find the UN Sustainable Development Goals are a good framework to look at because they go across many indicators," she told Reuters.
The UN's goals include responsible consumption and production, affordable and clean energy and sustainable life below water.
The fund wants companies' boards to develop strategies to address these goals and it may sell out of companies if it is not satisfied.
"If we believe there isn't a long term sustainable model for various reasons, we will divest from them, like we have done with palm oil and deforestation," Smith Ihenacho said.
The fund issued a separate document on ocean sustainability, which said this could affect companies with a combined value of $56.5 billion, representing about 8 per cent of its global equities portfolio.
These companies range from retailers, plastics producers, shipping, fisheries and aquaculture, among others.
The fund's investments in plastics producers alone account for $25.01 billion, or nearly half of the investments affected by its new, so-called "expectation document".
The fund wants the boards of companies that depend, use or affect the oceans to work on reducing the pollution their businesses create.
The fund may also divest from a company if it believes that its business model is not sustainable over the long-term, Smith Ihenacho said.
Norway's economy relies heavily on the oceans, with its major industries – oil and gas, shipping, fish farming and fishing – all based offshore. Prime Minister Erna Solberg has made sustainability of the seas a foreign policy priority.
Greenpeace welcomed Wednesday's news, but with reservations.
"We would have liked to see from the expectation paper more specifics on issues like aquaculture, seabed mining and plastic use reduction," said Martin Norman, head of Greenpeace Nordic's sustainable finance campaign.
"But it is clearly a step in the right direction and we look forward to see results of their engagement with companies on ocean sustainability."