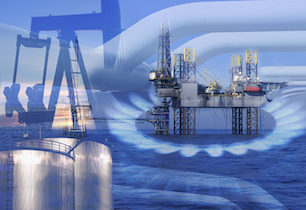 Norway will remain a stable gas supplier to Europe for many years to come, Norwegian Prime Minister Erna Solberg said Wednesday. The announcement was made at a press briefing after her meeting with President of the European Council Donald Tusk in Brussels, Belgium. "We have discussed interdependence on energy security in Europe. And I would like to underline that Norway is and will continue to be a stable and reliable gas supplier to the EU for many years to come," Solberg told journalists.According to Solberg, it is important for Norway to be involved in discussing energy security in Europe as it might help reach transparency in all decisions related to the energy sector.
The news came amid the efforts of the European Council to reduce Europe's dependence on Russian gas and clarify expectations by Europe that Norway will remain a consistent fuel supplier.
In March 2014, the export of Norwegian gas to Europe set a record, when Gassco, a Norwegian gas transport system operator, reported a 10 percent increase in export to Belgium, France and Germany. The gas export to EU at the time was measured to be a total of 233 million cubic meters per day. Norway's share in gas exports to Europe is expected to increase in the coming years, according to media reports.
(Nadarajah Sethurupan)