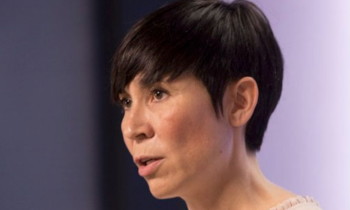 Norway is almost doubling its development assistance to the Western Balkans, with an increase from NOK 175 million in 2017 to NOK 319 million in 2018.
In the white paper on the course for Norwegian foreign and security policy published last year, the Government announced that it would be increasing its support for promoting stability, democracy and development in neighbouring areas. The EU and a number of individual European countries are also focusing more strongly on the Western Balkans at present. All the recipient countries in the region are seeking EU membership. On 6 February, the European Commission presented an ambitious strategy for enlarging the EU to include the Western Balkans.
'The countries of the Western Balkans need to implement comprehensive reforms to guarantee democracy, strengthen the rule of law, create jobs and achieve economic and social progress. They are currently among the poorest countries in Europe, some of them with youth unemployment rates of up to 60 %. It is vital for these countries to succeed in their efforts, so that they can once again contribute to development, cooperation and security in Europe. This will be in the interests of both Norway and Europe as a whole,' said Minister of Foreign Affairs Ine Eriksen Søreide.
Norway's support is intended to promote cooperation and reconciliation in the region, economic growth and job creation, good governance and anti-corruption, the protection of minorities and a stronger civil society. Priorities will vary from country to country, depending on their needs and the priorities of other donor countries and the EU.
Norway's support is based on the recipient countries' own priorities, and will be harmonised with the contributions of other donor countries and the EU. Some of the funding will be allocated to programmes that are jointly financed by other donors, including the EU.
Norwegian funding is available for Albania, Bosnia and Herzegovina, Kosovo, Macedonia, Montenegro and Serbia. Some of the funding will be allocated to regional projects that include two or more countries.
(Press release – MFA)