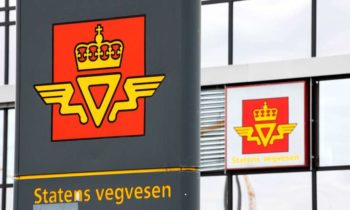 Norwegian road authority Norska Statens Vegvesen (NSV) is deploying Klimator and Nira Dynamics' Road Status Information (RSI) software in connected cars to determine and transmit road grip conditions in real-time with the intention of increasing safety on wintry roads. RSI uses algorithms that combine the data from the vehicles with information from roadside weather stations and weather forecasts.
The cars feature Nira's on-board diagnostics (OBD) dongles and register current position, ambient temperature, wiper activity and road friction with data continuously available on the RSI-server.
Torgeir Vaa from NSV, said: "This technology quantum leap is overdue in the business to make use of new opportunities and meet the road users' expectations. We have tested the new technology and are confident that RSI is the best performing solution.
"The plan was to have only about 50 OBD units for private volunteers, but we are very happy about this level of acceptance. The remaining OBD-dongles will be fitted into taxis, rental cars and delivery vehicles with varying use patterns – we expect very interesting winter months," Vaa added.
(itsinternational)