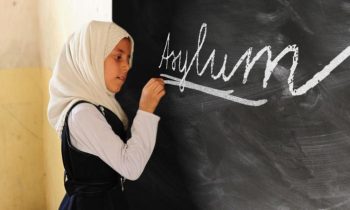 Norway is preparing for the expulsion of up to 15,000 people whose asylum bids have been rejected, the head of the Norwegian immigration agency said Tuesday.
A record 31,000 asylum bids were registered in Norway last year and, according to Frode Forfang, director general of the Norwegian Directorate of Immigration (UDI), between 12,000 and 15,000 bids could be rejected.
"Coping with the returns of those who have been rejected is key to ensure the integration of those who are granted permission to stay in Norway," he told public broadcaster NRK.
According to UDI statistics, nationals of Syria, Afghanistan, Eritrea, Iraq and Iran were the top five groups of asylum seekers in 2015, with Syria accounting for a third of the bids.
Forfang did not detail where the failed asylum seekers came from but noted some cases were linked to the so-called Dublin rules that say a country where refugees arrive is the country where they should be registered.
Immigration Minister Sylvie Listhaug said it would be "a challenge" to get repatriation agreements in place, adding that it would also be necessary to motivate people to voluntarily go back to their countries of origin.
Norway has this year seen a sharp drop in the number of asylum seekers. It introduced border controls last November, mirroring moves by several neighbours.
Neighbouring Denmark Tuesday lowered its estimate of the number of asylum seekers expected this year from 25,000 to 10,000 people, according to the government's financial plan.
The drop would result in savings of 3 billion kroner (450 million dollars), the government estimated.
"That is good, we can use the money for other purposes," Prime Minister Lars Lokke Rasmussen said on Facebook late Monday.
Copenhagen would press ahead with efforts to further stem migration flows, including reviewing international refugee conventions.
(aboutcroatia)