Politicians are contributing to the increased anxiousness about immigration, which has been spurred by climate change and lack of rule of law, particularly in Mexico and central America, a former US Homeland Security Secretary has said.
Speaking at the GLOBSEC 2019 Bratislava Forum on Thursday, Michael Chertoff said that immigration had been "a big issue" for the US for a number of years.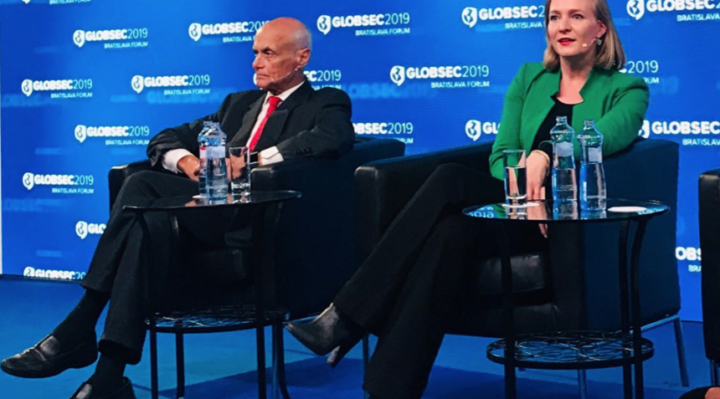 "We have people who are fleeing from the northern triangle from the western hemisphere because there's literally no control over the gangs that are preying on people," he said. "So these major structural issues, whether it's climate, lack of rule of law, real poverty or even disease and pollution, are driving people across borders."
"It creates an exaggerated sense among many populations – of people feeling that not in control of their own destiny or their own country. I think that is the source a lot the stress we've seen, admittedly deliberately exacerbated by politicians or exploiting it."
Mr Chertoff was Secretary of Homeland Security between February 2005 and January 2009, serving under President George W Bush.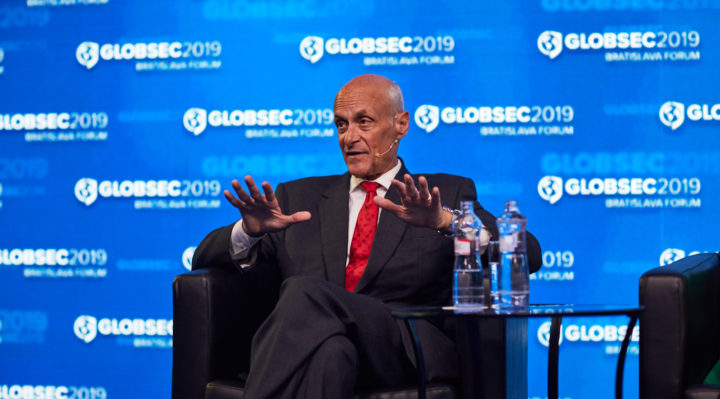 Marietje Schaake, member of the European Parliament in Brussels, who was also speaking on the panel, said that Europe had learnt "some very painful lessons" on migration in recent years.
According to Eurostat, EU countries received over 1.2 million first-time asylum applications in 2015, more than double of that of the previous year. More than 1 million migrants crossed the Mediterranean Sea that year. Although numbers in the following years have sharply decreased, there are fears they will increase again due to conflicts in countries such as Libya that have caused people to flee.
"We have to step up the measures to make sure the people who have the right to asylum can come in, that we prevent all the worst case scenarios from happening, so Europe can influence other parts of the world," said Ms Schaake.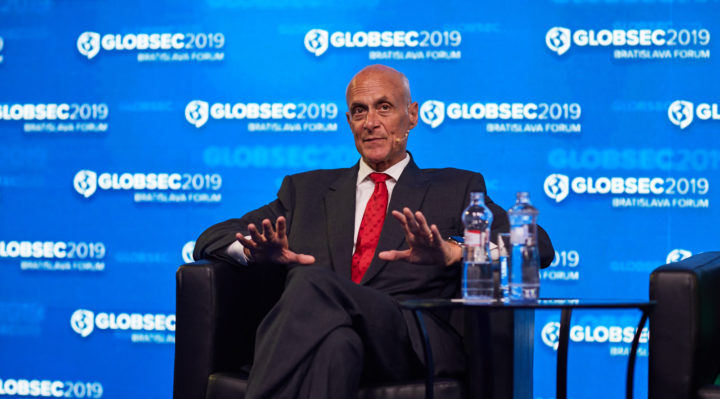 She said she hoped that politicians "fanning the flames of fear" around immigration would come around and take the necessary steps to tackle climate change.
Ms Schaake said that she hoped the far right nationalists, who have recently come to the European parliament in droves after the May's election results, will learn that "it's often in our self-interest to impact peoples' lives all over the world".