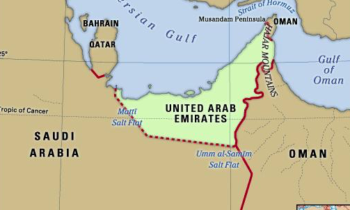 Mohammed Ibrahim Al Juwaied , UAE Ambassador to Norway, has attended the Offshore North Sea (ONS) which took place in Stavanger, Norway, from 29th August to 1st September, 2016.
Crown Prince of Norway Haakon Magnus opened the conference in the presence of Norwegian Prime Minister Erna Solberg, Norwegian Minister of Petroleum and Energy Tord Lien, and a group of leaders of the oil and gas industry. Held under the main theme "Transition, the ONS exhibition attracted 1,400 exhibitors from 40 countries.
Through its stall at the event, Abu Dhabi National Oil Company (ADNOC) presented the latest trends in the oil and gas industry in the UAE along with its strategies to expand the oil, gas and petrochemicals output capacity in order to meet the local and international demand. ADNOC also reviewed its initiatives for clean energy.
Prince Haakon visited the ADNOC stand where the UAE Ambassador presented him a memento.
(WAM/tfaham)