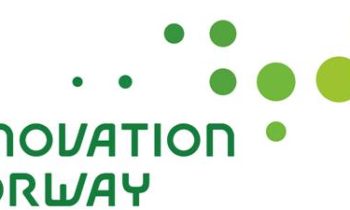 Innovation Norway, DNV GL and the Norwegian Embassy organized a seminar in New Delhi recently to display Norwegian expertise within natural gas, and to address the challenges and opportunities in the evolving market in India.
The seminar provided unique opportunities to get the latest on industry developments, driving technologies, safety guidelines and operational issues.
"India wants to combine economic growth with low carbon emissions, and aims to deliver electricity 24X7 to all Indians. Norway aims to be your partner in achieving these goals", said Ms Hanne Meldgaard, Minister-Counsellor, Norwegian Embassy, expressing hope for an even stronger partnership on energy and maritime between India and Norway in the future.
Inland Waterways Authority of India, represented by Shrikant Mahiyaria, said "India is keen to promote LNG as bunker fuel for sustainable and efficient inland transportation. I am sure that the bilateral cooperation between Norway and India will grow in this sector".
The rapid economic growth in India is highly dependent on an increased supply of energy. Small-scale distribution of LNG will be used to fuel up smaller power plants, industry users and as fuel for ships. There is a positive environmental aspect of using LNG as an alternative to heavy fuel oil.
Globally there are now another 50 LNG vessels under construction, of which 20 are Norwegian owned. According to DNV GL there will be 1000 vessels operating on LNG within 2020. LNG propelled vessels can significantly contribute to reduced emissions, both for the Norwegian short sea fleets and for deep-sea transportation.
The Norwegian Government has also developed and implemented a specific Maritime Strategy during the last 7 years that focus on cleaner and greener shipping. By combining financial instruments like a NOX fund, reduction of port taxes and duties, implementing ship scrapping regimes for those ship-owners selecting to renew their old ships with LNG propelled ships, promoting development of small scale LNG distribution, etc. it is possible for governments to be a catalyst in facilitating a change to clean short sea shipping within a limited number of years.
Use of Liquefied Natural Gas (LNG) is one of the solutions for a greener energy sector in India.
"LNG is a key feature of India's future plans for a sustainable energy sector. This cannot be complete without Norway, because of your experience", said Sunjay Sudhir, Joint Secretary of the Ministry of Petroleum and Natural Gas.
With two decades of experience, Norwegian companies develop and deliver products along the entire LNG value chain.
Norway has developed small-scale LNG infrastructure for more than 10 years and has today around 40 distributed LNG terminals along the coast and 50 LNG-propelled vessels in operation.
This makes Norway one of the pioneers in this business, and it has "propelled" the development of highly skilled Norwegian vendors and suppliers of equipment and services in this sector.
(This story has not been edited by Business Standard staff and is auto-generated from a syndicated feed.)