Norway is considering taking in 600 refugees and asylum seekers from Libya, who are currently at the emergency transit center in Bugesera District, Rwanda.
This is part of plans from the Scandinavian country to halt the smuggling of migrants from the Mediterranean Sea.
Confirming the news, Norway's Justice and Immigration Minister Joaran Kallmyr in a statement to The Associated Press, said: "For me, it is important to send a signal that we will not back smuggling routes and cynical backers, but instead bring in people with protection needs in an organized form." 
"Therefore, the government has decided to collect 600 quota refugees from Libya, out of 800 in total, from the transit reception in Rwanda in 2020," he added.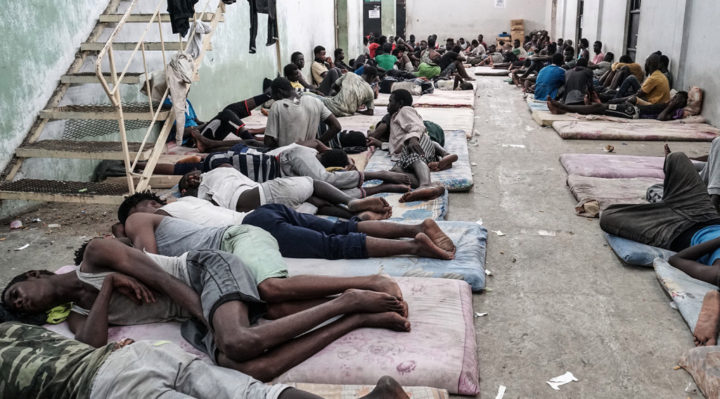 Somalia, Eritrea, and Sudan contribute largely to the number of refugees on the continent. According to UNHCR, 2019, 150,000 – 200,000 migrants left the East and Horn of Africa (EHoA) region traveling eastwards towards the Arab Peninsula and northwards towards northern Africa and Europe.
Norway isn't the only country in Europe which has taken steps to resettle refugees. In 2017, the French government absorbed a group of 19 Sudanese refugees, 11 of them children, most of whom were selected from a refugee camp in Chad.
Meanwhile, Rwanda's Foreign Affairs Minister Dr Vincent Biruta at his first media briefing said that his country is hosting about 300 refugees and asylum seekers of different nationalities at the Gashora Transit Centre.
Since 2015, the number of migrants risking their lives to enter into European Union territories increased as the regional body continues to find ways to stop refugees and other migrants from crossing the Mediterranean.
As part of an agreement signed between Rwanda, the African Union and the United Nations refugee agency in September, the East African country hosts a camp for people who have been evacuated from often chaotic, overcrowded detention centers in Libya.