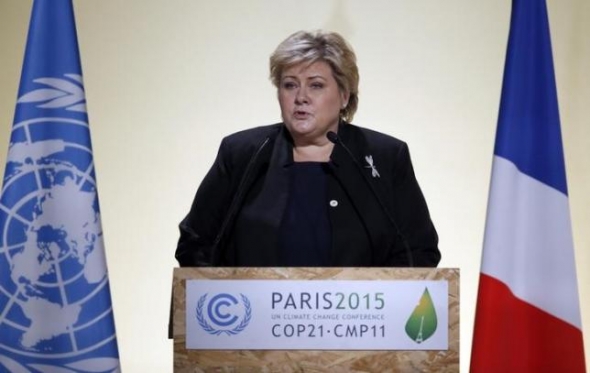 Norway's act of separating the Bodnariu children from their Christian parents to prevent them from being "indoctrinated" has been called out by more than a hundred lawyers from the United States and abroad as well as members of the European Parliament as a serious transgression against humanitarian and moral laws in both international and domestic scopes.
"We find the facts of this international incident unacceptable not only on legal grounds but also on humanitarian and moral grounds. We view these transgressions as grievous breaches of domestic and international law… Therefore, it is important that Norway immediately release the children back to their biological parents," read a letter signed by more than 100 lawyers and parliamentarians and sent to Norwegian Prime Minister Erna Solberg, according to Christian Post.
The five children ranging from ages three months to nine years old were seized and separated from their parents, Marius and Ruth Bodnariu, on November 16 and 17 in 2015 by the Barnevernet or Norwegian Child Protective Services and placed in different foster homes away from their home, said Marius' brother, Daniel Bodnariu.
The youngest child was already returned in early April. However, Barnevernet has already filed court documents to terminate the parents' rights for the remaining children after the couple's appeal was rejected on November 27.
"For two months Marius, an information technician, and Ruth, a pediatric nurse, were not permitted to have any contact with their children — including their youngest, Ezekiel, whom Ruth was still nursing when he was taken away," the nonprofit legal group Home School Legal Defense Association (HSLDA) reported.
The children were taken based on the daughter's school principal who worried that they were being raised by "radical" Christians who "sincerely held Christian beliefs."
HSLDA Director of Global Outreach Michael Donnelly expressed that those who knew Marius and Ruth see them as caring and responsible parents so there are no legitimate concerns about their parenting styles and that the Barnevernet's acts are ruthless.
Houston-based Peter Costea asserted that this action was motivated by the couple's religious faith and called the acts as nothing short of criminalizing Christianity.