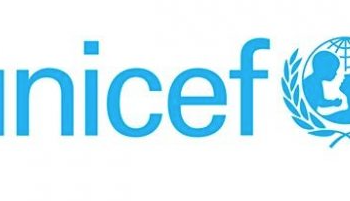 Norway has donated $11.5 million approximately N3.6 billion to improve basic education, support girls and women who have been victims of sexual violence by Boko Haram in conflict-affected northeast states.
Ms Doune Porter, United Nation's Children Fund (UNICEF) Chief of Communication, said this in a statement on Saturday in Abuja.
Porter said that the benefiting states are; Borno, Yobe, Adamawa and Gombe.
She said that the fund was part of the Safe Schools Initiative in the northern Nigeria.
She said that in 2013, Norway was a pioneer member of the Safe Schools Initiative Committee established in response to Boko Haram attacks on schools in the areas.
Porter said that UNICEF, however, noted that there was an urgent need to provide a safe learning environment for children in northeast.
She said that through the support of UNICEF about 100,000 children were currently accessing education through Temporary Learning Spaces and schools in northeast Nigeria.
"This fund would further boost access to education for an additional half a million boys and girls in internally displaced persons' camps, host communities and areas of Borno that have become accessible to humanitarian assistance.''
Porter quoted Jens-Petter Kjemprud, Norwegian Ambassador to Nigeria in the statement as saying that: "We believe in the importance of doing what we can to break the cycle of violence in northeast Nigeria.
"This funding will provide more children complete basic education in a good learning environment and will provide much-needed counselling for girls who have suffered unimaginable trauma in the hands of Boko Haram," Kjemprud said.
Also, Norwegian Foreign Minister, Mr Børge Brende said that the generous funding from Norway would provide children, especially girls affected by the conflict, with uniforms to wear to schools.
He said that the fund would also enable them to learn in secure, safe and protected environment.
He said that teachers would be trained to improve their skills, so they could deliver quality teaching and improve learning results for children.
According to him, school systems will be improved through training and mentoring of head-teachers on management knowledge and skills.
Brende stressed that School Based Management Committee (SBMCs) members would be trained in school planning; including disaster risk reduction to make schools a safer place for children.
"The funding will also support approximately 1,600 of the thousands of girls and women that UNICEF estimates have been raped, abducted and forcibly married as a result of the conflict.
"Not only have these victims of violence suffered the trauma of their experiences when they were held by Boko Haram,
"But when they have managed to escape or have been liberated, they often face rejection by their communities and families.
"Instead of the escaped victims of violence being welcomed back, they frequently face stigma, discrimination, and in some cases violence, especially when they return pregnant or with children born out of that sexual violence.
"In addition to traditional stigma associated with sexual violence, many communities are afraid that girls and women who have been held by Boko Haram may have been indoctrinated by their captors.
"Part of the Norwegian funds will be used in Borno to help these women and girls to reintegrate with their families and communities and rebuild their lives.
"The funding will also help to empower these women and girls to engage in the community peace building process, ''Porter quoted the Norwegian Foreign Minister as saying in the statement.
Similarly, Mohamed Fall, UNICEF Nigeria Representative explained that tackling the crisis in northeast Nigeria required a broad coalition of support from all.
"The Government of Norway was with us at the beginning of this crisis, providing support, and they are still here.
" This latest funding will go a long way to get thousands of children back in school and will help to reintegrate girls and women who are victims of Boko Haram back into their communities."
(businessdayonline)