During the meeting of the Nordic Council of Environment and Climate Ministers in Reykjavik, the Nordic ministers agreed to work for a global agreement combatting marine litter. Norwegian Minister of Climate and the Environment, Mr. Ola Elvestuen, initiated the Nordic ministerial declaration.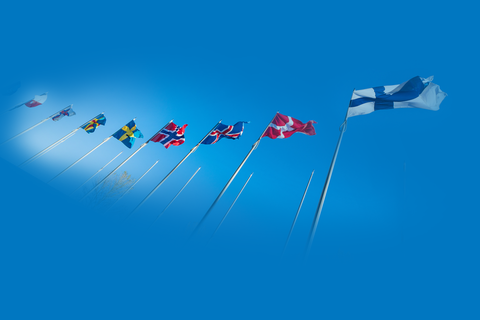 – I am pleased that my Nordic colleagues have given their support for the Norwegian proposal for stronger commitment and dedicated international cooperation in this field. No single country may solve the problem of marine litter. With this declaration, the Nordic countries are stepping up on our efforts to lead the way in this work, says Mr. Elvestuen.
The ministerial declaration adopted at the meeting in Reykjavik emphasizes the need for a stronger global governance to reduce and prevent marine litter. To this end, the Nordic ministers have agreed to offer financial support for a Nordic report looking at possible elements in a new global agreement on marine litter.
The ministerial declaration will be forwarded to the leader of the United Nations Environment Program (UNEP) and the Governing Council of the European Union, among others. Its proponents are hopeful that it will contribute to other countries supporting the work towards a stronger global framework.
Mr. Elvestuen was recently elected president for the United Nations Environment Assembly (UNEA), the highest decision making body in the UN for the environment. The UNEA brings together the world's environment ministers and gathers every other year in Nairobi, where the head quarters of UN Environment Programme are located.
– My main task going forward in preparation for the next meeting of the UNEA, will be to facilitate for fruitful cooperation between countries in dealing with the world's biggest environmental challenges today. For me, marine litter and microplastics will be a key priority, says Elvestuen.