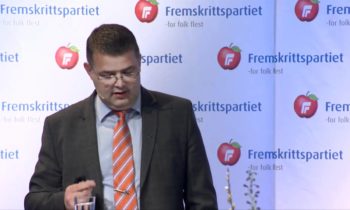 The State's net cash flow from the petroleum industry in 2019 is estimated to about NOK 286 billion.
– The petroleum sector is Norway's biggest industry and our most important contributor to the financing of the welfare state. In 2019 the oil and gas production on the Norwegian Continental Shelf (NCS) provides an estimated income to the Government Pension Fund Global equal to NOK 215 000 for a family of four. Our petroleum policy ensures that the industry will continue to play a vital role in the financing of the Norwegian welfare state for decades to come, says Minister of Petroleum and Energy, Mr. Kjell-Børge Freiberg.
This figure includes direct and indirect taxes, revenues from the State's Direct Financial Interest (SDFI) and dividends from Equinor. The revenue forecast for 2019 is around 34 per cent higher than the forecast in the Revised National Budget 2018, primarily due to higher expected oil prices.
The petroleum industry investments, including exploration and decommissioning costs, are estimated at a total of approximately NOK 176 billion in 2019. The corresponding figure for 2018 is NOK 155 billion.
– The activities on the NCS deliver great opportunities for onshore businesses. Over 170 000 people in Norway are directly or indirectly employed in the petroleum industry. The continued investments from the oil companies in exploration, new projects and further development of existing fields are important for job creation across the country. I am particularly pleased with the high activity level on the NCS. This creates positive ripple effects in every Norwegian county, says Freiberg.
The Norwegian continental shelf continues to offer extensive opportunities. The total recoverable resources are estimated at 15.6 billion standard cubic metres of oil equivalents, and only 45 per cent of the total recoverable resources had been produced by the beginning of 2018.
Total production of oil, LNG (liquefied natural gas), condensate and gas on the Norwegian continental shelf is expected to total around 230 million standard cubic metres of oil equivalents in 2018. This equals around four million barrels of oil per day. Expected gas production accounts for about half of total production. Production levels are expected to remain stable in near future, before it is expected to slightly increase in the first part of the next decade.