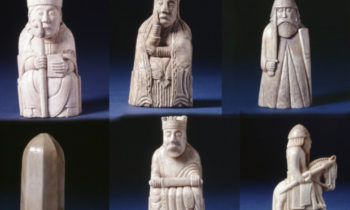 Western Isles MSP, Alasdair Allan has contributed to a debate commemorating the Western Isles' Viking links.
It was a first for the Scottish Parliament, in that Alasdair Allan delivered his speech in Norwegian.
Dr Allan was participating in a member's debate, initiated by Mid-Scotland and Fife MSP Murdo Fraser, marking the 750th Anniversary of the Treaty of Perth.
The Treaty ended military conflict between Magnus VI of Norway and Alexander III of Scotland and recognised Scottish sovereignty over the Hebrides and the Isle of Man.
Alasdair Allan commented: "I was pleased to be able to speak in this member's debate to celebrate a historical event which has had such profound implications for the Western Isles and for Scotland.
"As an admirer of Norway, and a hesitant learner of Norwegian, this seemed like the perfectly opportunity to deliver the first Norwegian speech of the modern Scottish Parliament.
"The Western Isles were the central issue in the Treaty of Perth. "Innse Gall", one of the Gaelic names for the Western Isles, means 'the isles of the strangers' and refers to the fact that the strangers – in this context a euphemism for Vikings – had exerted political control over the islands until the treaty.
"While the Treaty ended Norse rule over the Hebrides, as we know, it did not sever the many connections that exist between the two places. These are most obviously exemplified in the islands' Norse place names and in the famous Lewis chessmen.
(stornowaygazette)