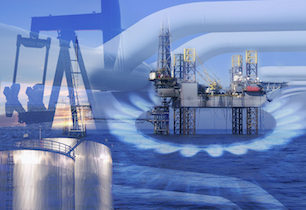 A newly-leaked report on illegal oil sales by Islamic State (IS), which was ordered to be compiled by Norway, has revealed that most of the IS-smuggled oil has been destined for Turkey, where it is sold off at bargain low prices. Norwegian daily Klassekampen leaked details of the report, which was put together by Rystad Energy, an independent oil and gas consulting firm, at the request of the Norwegian Foreign Ministry."Large amounts of oil have been smuggled across the border to Turkey from IS-controlled areas in Syria and Iraq," Klassekampen cited the report as saying. "[The] oil is sent by tankers via smuggling routes across the border [and] is sold at greatly reduced prices, from $25 to $45 a barrel."
The crude is reportedly sold on the black market at greatly reduced prices, while the Brent benchmark is currently trading at $35-$50 per barrel.
To compile the report, which is dated from July, Rystad Energy used its own database as well as sources in the region.
"Exports happen in a well-established black market via Turkey," the report concluded. "Many of the smugglers and corrupt border guards, who helped Saddam Hussein avoid international sanctions, are now helping IS export oil and import cash."
In the beginning of December, the Russian Defense Ministry had released evidence which it said shows most of the illegal oil trade by IS going to Turkey.
Russia has earlier said it is aware of three main oil smuggling routes to Turkey, and Deputy Defense Minister Anatoly Antonov presented video evidence of operations, as well as detailed maps, at a briefing for journalists.
Ankara has denied the allegations. Erdogan said that nobody had a right to "slander" Turkey by accusing it of buying oil from Islamic State. Erdogan even claimed that he will resign if such accusations were proven to be true. Moreover, the US has defended Turkey, denying any ties between Ankara and IS.